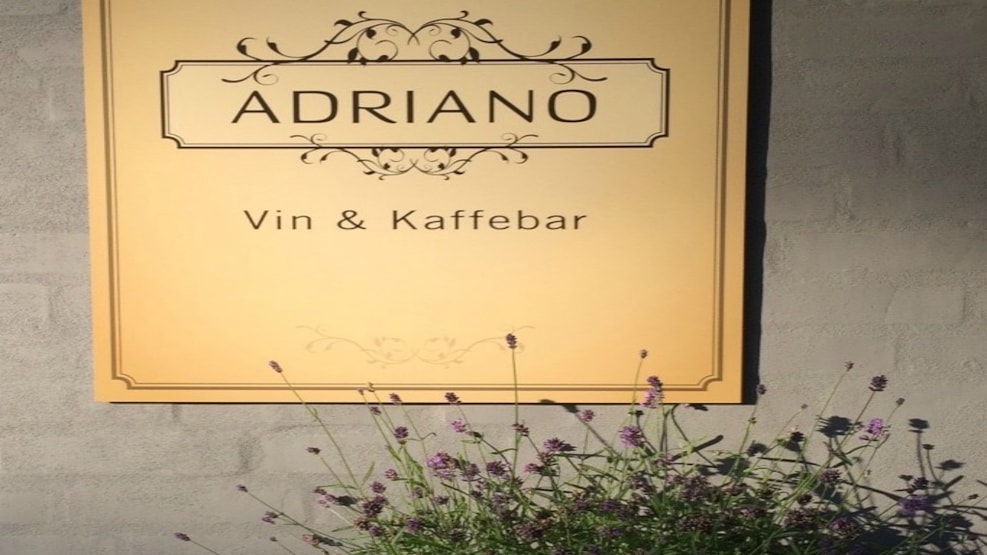 Adriano Vin & Kaffebar
Adriano Vin & Kaffebar opened on the 15th of May 2016.
Here the owner Karina Adrian with her team is ready to give you a good experience.
We have room for 40 guests inside in cozy surroundings –
and up to 40 guests on our partly roofed terrace with the cozy southern atrium atmosphere.
We offer:
TAPAS:         3 x delicatessen & 3 x cheese, olives, bread and home-made fittings.
                   We do all the time buy exciting delicatessen products and cheese with lots of taste and quality.
WINE:          We have 70 wines on the card. There is something for everyone. During the summer there is home-made sangria, which is a hit!
BEER:           Draught beer and special beer from Krenkerup Bryggeri and Møns Bryghus.
COFFEE:       The beans are hand roasted according to the slow roast method. The beans develop more taste and character,
                   which bring the best in our coffee. A delicious pleasant espresso, which special characteristics are its rich sweetness.
                   The clear taste of fruits combined With the caramelized aroma gives a perfect harmony.
CAKE :         We do always have muffins and cookies, the cakes of the day vary.
ICE-CREAM:  Hansens ice-cream. All are ecological.
FOLLOW US ON FACEBOOK J
OPENING HOURS ARE UPDATED THERE
THE PLACE FOR THE ONES, WHO WANT A BIT MORE