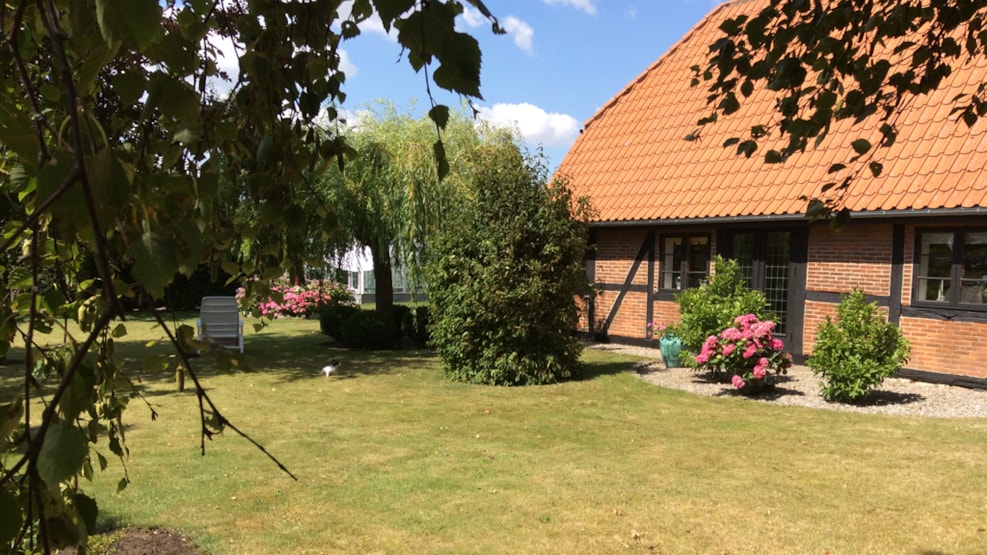 Assenbølle Bed & Breakfast - Lotte og Steen Petersen
Our country house is situated in peaceful surroundings with a view of woods and open fields. We are approximately 3 km from Lungholm Manor which dates back from the middle of the 15th century and from the Pole Barrack with its unique historical exhibition of the living conditions of the seasonal sugar beet workers during the late 19th and the early 29th centuries.

Further more we are only 5 km from the excellent beach close to Brunddragerne. 

We are letting a pleasant room (35 m2) with a private bath and a private entrance. The room has beds for two people. Two extra beds can be added. 

The room has a separate exit to e private garden. Garden furniture for free use. 

Towels and bed linen are included.

Smoking and pets are not allowed.

Breakfast is homemade.
Please Cash only.