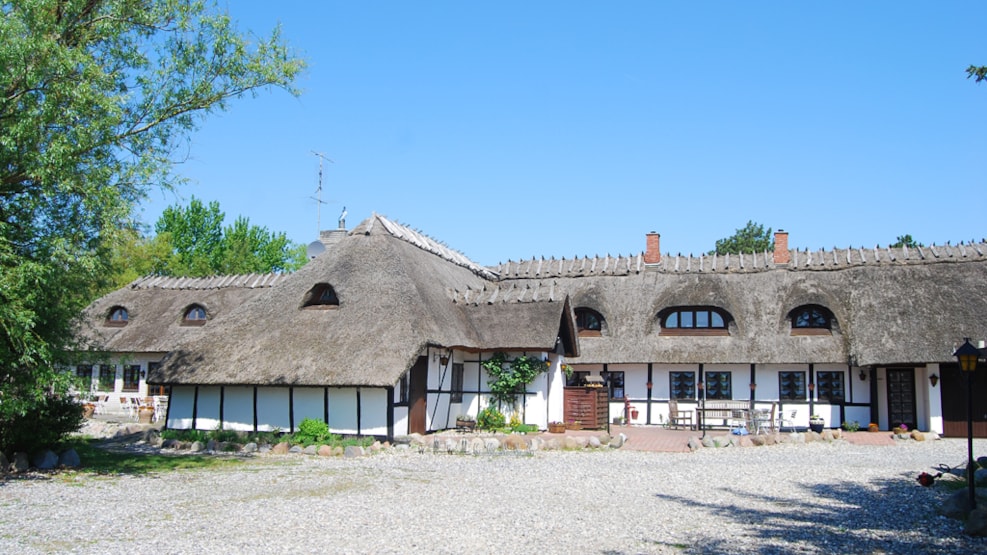 Den gamle Digegaard
Inn and bath hotel
The old Digegaard is full of atmosphere and charm due to the old timbered buildings, which contain multiple chapters from the history of Lolland.
The inn is located few meters from the Baltic Sea, and the endless coastline of Lolland holds some of the best beaches in Denmark. The coastline offers numerous activities like fishing, hiking or a nice bike ride that takes you through the stunning and unique manorial landscape. If the weather should turn out less tropical along the coastline you will find fun parks like Lalandia and Knutheborg Safari Park close by.
Celebrations...
Various events have been held at the old Digegaard, whether it's on the occasion of wedding, birthday or reception, and up to 50 guests can be accommodated either at the inn or the cottage houses that belongs to the old Digegaard. Food is prepared with close care to details, the service is attentive and will help you plan an unforgettable experiences.
For more information about menu, logistics and prices please go to the website or get in contact by mail or through phone.
Accomodation…
The old Digegaard runs four cozy and luxury holiday houses with flat screens, spa, sauna, washing machine, dishwasher, microwave, stove and more.
The old Digegaard itself is a cozy inn and the rooms are all furnished with access to own bathroom facilities, a private terrace and a small kitchen. Rooms contain clock radio, flat screen, hairdryer, coffee maker, refrigerator, ceramic stove, washing machine, television with DVD, German TV and a fireplace.
Family Relaxation...
The old Digegaard is surrounded by true nature that calls for relaxation whether you travel alone or with someone. Similar, families have easy access to the fresh air and beautiful scenery that in tune with the natural wildlife of the Danish nature.
VisitLolland-Falster © 2023