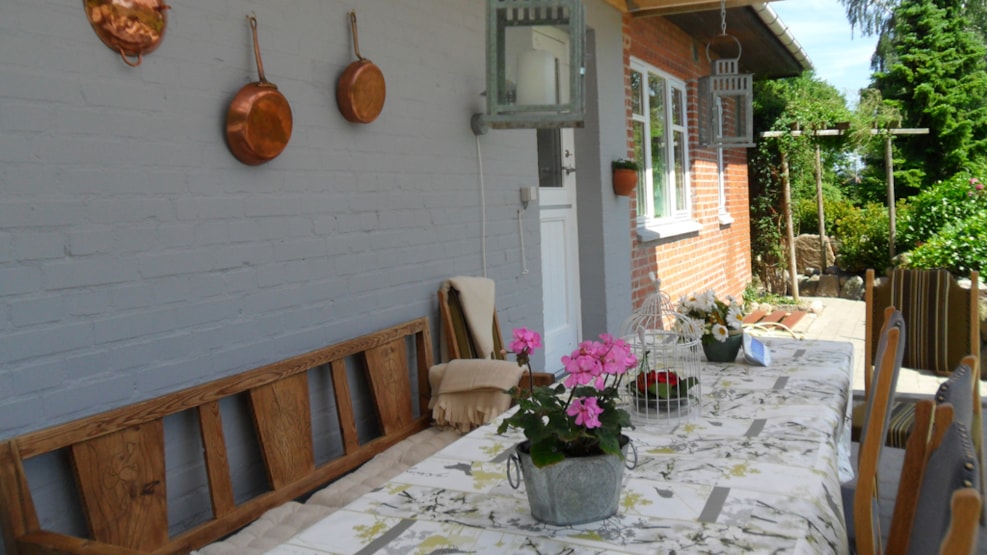 Ester's House
Ester's House is a wonderful newly renovated house, situated in the old village of Virket, in the center of Falster's heart. 
From here, there is 12 km to Nykøbing F. and 8 km to Stubbekøbing, where the small ferry "IDA" sails daily in the summer period.
Close by Ester's House you will find Falster Golf Club which is certainly worth a visit. One of Denmark's most beautiful.

The kitchen is fully equipped so there are plenty of opportunities to cook. Behind the house we have a beautiful terrace which is really nice. A good corner, where it is possible to barbeque. If you have children, there is a trampoline in the garden and there is an opportunity to get a ride in a John Deer tractor up on the farm.

Prices:
Linen and towels are in included in the price.
The house can be rented without food for 3000,00 DKK per week.
Cash payment on arrival or via mobile pay.