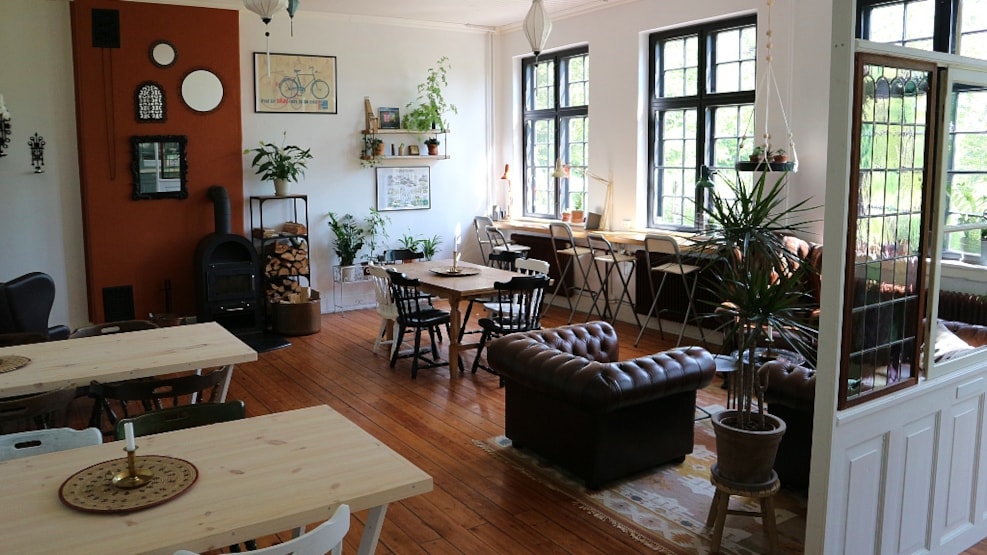 Fjelde Guesthouse
The renovation of Fjelde Guesthouse was completed in July 2016, when it opened for booking.
Hosts Reynir and Ríkey know how to run a hotel from their experience of running the cosy Hótel Aldan in Iceland for 10 years. They are a great team who make sure that all guests have the best stay.
Surroundings
Fjelde Guesthouse is located in a quiet area, surrounded by tall trees and rich wildlife. Even so, you are never far from fun experiences like Lalandia and Knuthenborg Safari Park.
The little shop
Right next to Fjelde Guesthouse is a little gallery where you can buy iconic handmade items like Icelandic jumpers. In the spirit of a true Icelandic guesthouse, all items are handmade and not mass-produced.