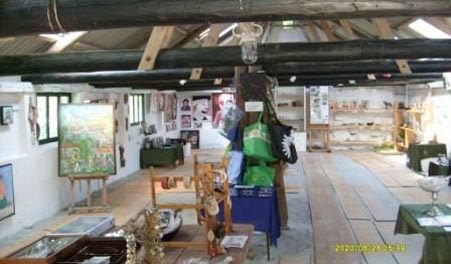 Galleri Højriis
The farm with its gallery has a beautiful collection of Danish and international art created by artists and by arts and crafts men. 

For instance:Anatoly Koslov, Modou Camara, Yvonne Nielsen, Lidia Koslova, Maria Wojtiuk, Kirsten Rudiengaard, An Kerstina Nielsen, Miglena Hristova, Helle Skov, Karolina Nowysz, Karen Haagen, Ketty Rask, Klaus Falbe-Hansen, Jenny Pedersen. 

There is a special section of jewellery – not only for children, but also for adults. 

If you are a member of the Association of Højriis´ Friends (Højriis Venner), you can buy pieces of art and pay for it after you have returned from your holiday.