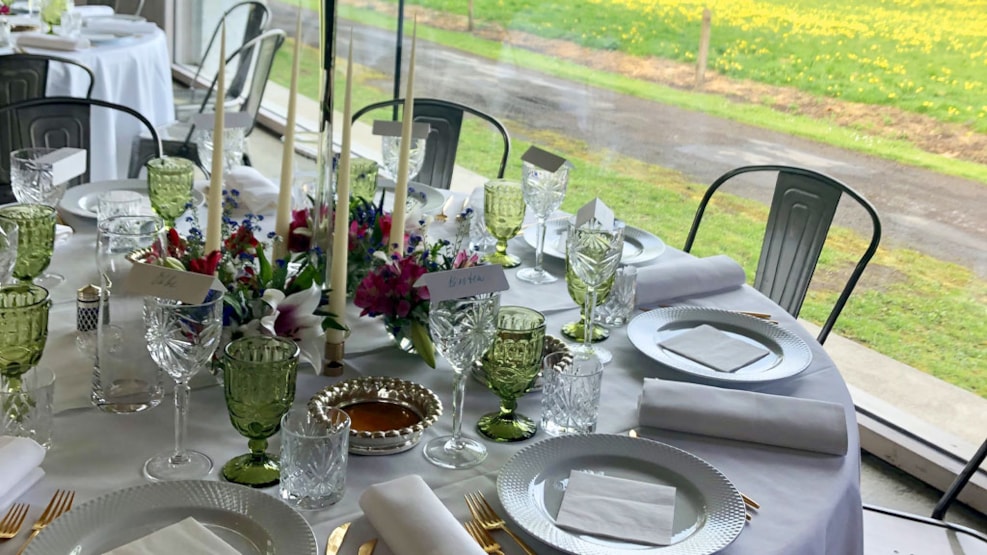 The Green World (Den Grønne Verden) – events and venues
The Green World (Den Grønne Verden) holds many exciting events throughout the year – concerts, lectures and other events. You can also plan your own party or gathering at this beautiful location.
Unforgettable moments
The Green World welcomes you to the beautiful surroundings of Søllestedgaard Manor. You are invited to exciting events – music and theatre light a spark of culture in the magnificent green surroundings, while the new wine and barbecue evenings add even more flavour to a visit to Lolland's largest kitchen garden.

It is also possible to plan your own event at The Green World, which can provide a setting for parties, seminars and conferences.

The Green World is based on the principles of the traditional kitchen garden. Everything is homegrown and handgrown – with a little help from the sun, wind and rain. The best ingredients from the kitchen garden and local producers are all on the menu in this beautiful setting, creating unique taste experiences in fantastic surroundings.

Farm shop and restaurant
If you want to take the freshness home, you can visit the farm shop, which is full of fresh vegetables. The farm shop includes a café serving sandwiches, coffee, cake, homemade ice cream and drinks.

If your stomach is looking for a more substantial meal, you can book a table at The Green World's restaurant, The Eatery (Spiseriet), where the kitchen garden's crisp ingredients are served in well-prepared gourmet dishes.