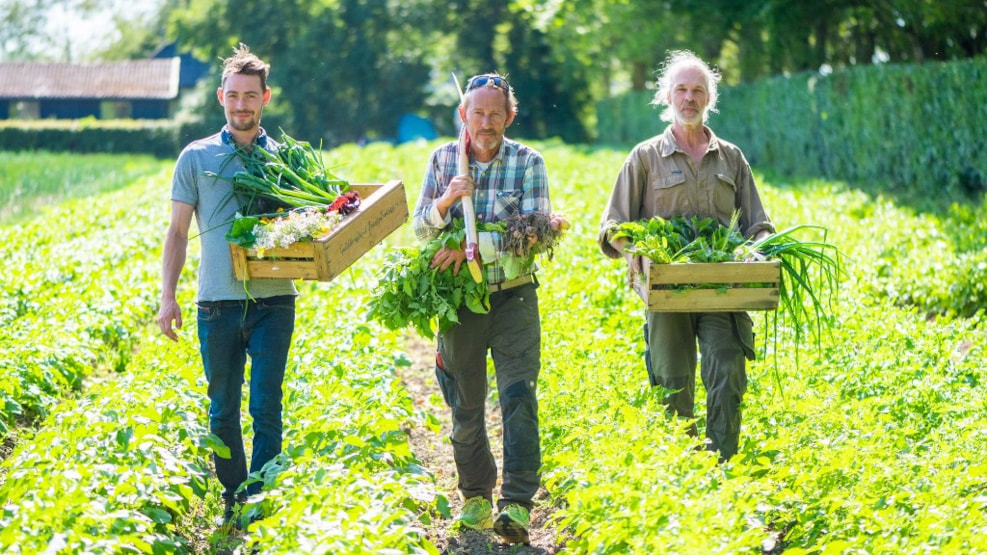 The Green World (Den Grønne Verden) – farm shop
Get up close and personal with fantastic handgrown vegetables, herbs and edible flowers in the garden and farm shop at The Green World.
Straight from the soil
In the farm shop at The Green World, you will find an abundance of the freshest vegetables, herbs and flowers, all of which are grown according to biodynamic and ecological principles. The vegetables get their vigour and energy from the sun, wind, rain and the rich Lolland soil.

Take a walk through the large beautiful kitchen garden where you can learn more about the vegetables, flowers and fruits that grow in many different beds and let out a heavenly scent.

The farm shop selection varies from day to day, depending on what has been picked from the soil and what the season is able to offer.

Eat green
The farm shop is located in the beautiful surroundings of Søllestedgaard Manor where the traditional manor buildings form the frame around 250 different varieties of produce that the kitchen garden offers. The farm shop is located in the estate's old stable, which has been beautifully renovated.

The farm shop houses a small café which serves delicious sandwiches, coffee, cake, homemade ice cream and drinks. If your stomach is looking for a more substantial meal, you can book a table at The Green World's restaurant, The Eatery (Spiseriet), where the kitchen garden's crisp ingredients are served in well-prepared gourmet dishes.

The Green World provides the setting for a number of events all year round, and during the summer period the grill is lit to cook the kitchen garden's fresh vegetables as well as meat from local producers.