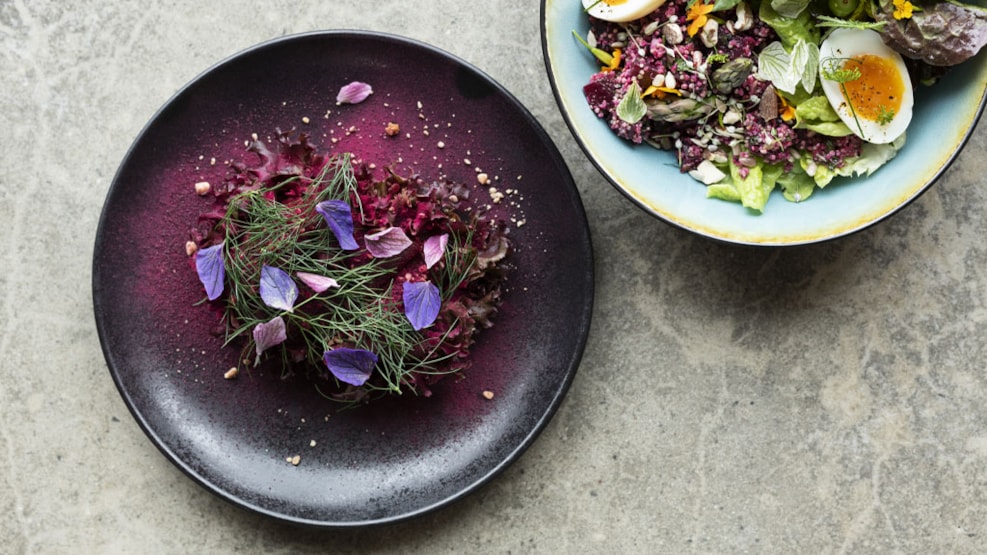 The Green World (Den Grønne Verden) – the restaurant Spiseriet
The best ingredients from our own kitchen garden and local producers dictate the menu in this wonderful place, Spiseriet, and create unique taste experiences in fantastic surroundings.
Straight from the kitchen garden
The distance from farm to fork is short at The Green World's restaurant, Spiseriet.

At The Green World, all vegetables, herbs and flowers are grown according to biodynamic and ecological principles. Sun, wind, rain and changing temperatures add vigour and energy to the vegetables grown in the Lolland soil, making them as natural as possible.

The restaurant is located in the old stable of the beautiful Søllestedgaard Manor, with a view of the kitchen garden. All vegetables and herbs have been planted to grow in neat rows in the open landscape at Søllestedgaard. Before or after your meal, you can take a walk through the cultivated gardens and watch the plants grow throughout the season. In other words, the season always determines the menu.

Bring the freshness home
The fresh ingredients are also sold at The Green World's farm shop. A wide selection of vegetables and herbs are harvested every day, so you can take the taste of the Danish South Sea Islands home to your own kitchen.

The Green World also offers the opportunity to hold events such as parties, conferences and seminars. The kitchen always guarantees crunchy crispness and freshness. In addition, there are events all year round.