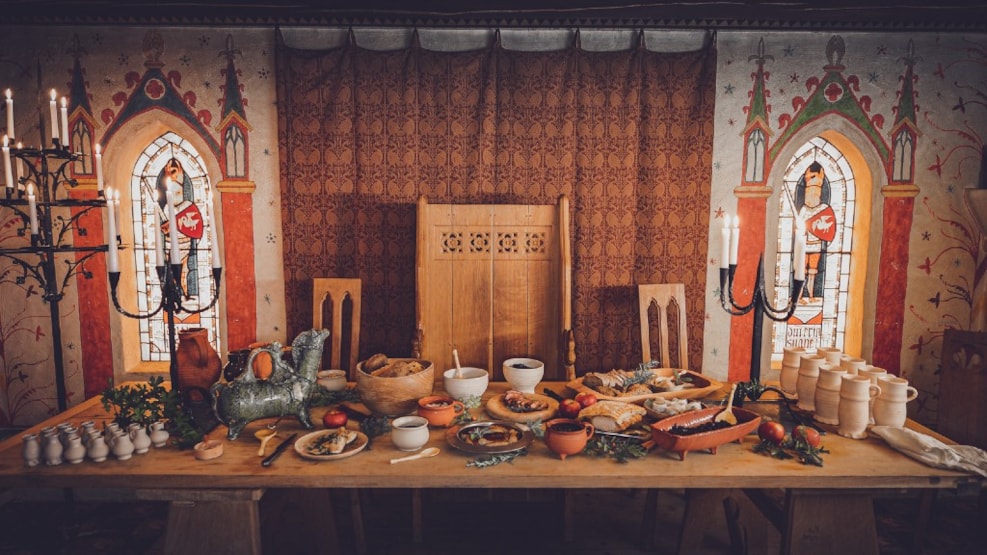 medievel restaurant Den Gyldne Svane
Den Gyldne Svane - The Golden Swan, in the Medieval Centre, Nykøbing Falster  
The guesthouse "The Golden Swan" is the restaurant of the centre, furnished and decorated as it would have been in the 14th century. There is an open fireplace, a commoner´s hall with simple wooden benches and tables. At the far back lies the luxurious Knight´s Banqueting Room, decorated with murals, beautiful stained glass windows, and a costly floor in glazed tiles.
       
The food available here is medieval - prepared according to danish, german and english recipies from the 14th to 16th centuries. The guests are introduced to a very exciting experimental-archaeological cuicine, which is no less refined than that of the modern world - although it is rather different, not unlike the culiunary traditions of the Middle East.