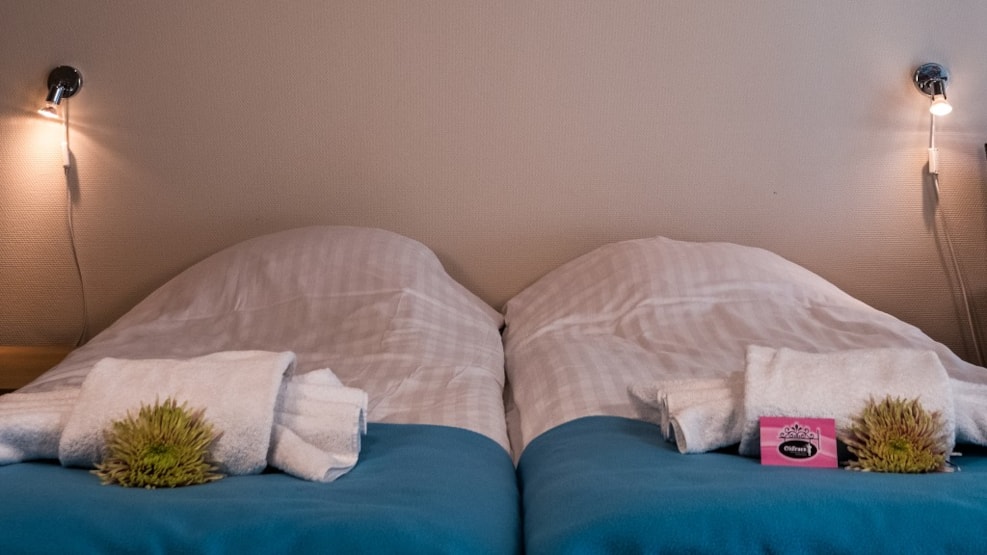 Oldfruen - Ferielejligheder, café og god mad
Oldfruen is an accommodation in the heart of Marielyst. There are 12 holiday apartments, all of which contain a spacious bathroom, up to five beds on two floors, TV, free WiFi and dining room and fully functional kitchen. In addition, there is a personal terrace next to a lovely enclosed communal garden, with space for both dogs and play for the children. Free parking.
All the holiday apartments are built without compromising on quality, with high fire safety, healthy indoor climate and handicap accessible conditions while halving sound penetration.
If you do not want to cook in the holiday apartment, Oldfruen offers both brunch, lunch and light hot dishes served in the rooms or in the cozy restaurant directly opposite.
In addition to being an overnight option, Oldfruen is also a café and restaurant with everything from freshly buttered open sandwiches to Parisian steak. While enjoying your lunch or exploring the large selection of local beers, you can enjoy the view of Marielyst town from the outdoor terrace. Or when it's cold, you can warm yourself by the fireplace inside the restaurant.
If you are thinking of holding an event or company for a larger group, Oldfruen offers a lá carte menus and full catering to the guests in the beautiful rooms. Oldfruen also offers food out of the house, both party menus, open sandwiches and various warm dishes.
Oldfruen is the place where you live in the middle of the city and out in nature, close to the water. Here it is the owners themselves who service the guests.
The place is within walking distance of shopping, supermarkets, restaurants, wonderful nature areas and one of Denmark's best bathing beaches, so the possibilities are many.
VisitLolland-Falster © 2023