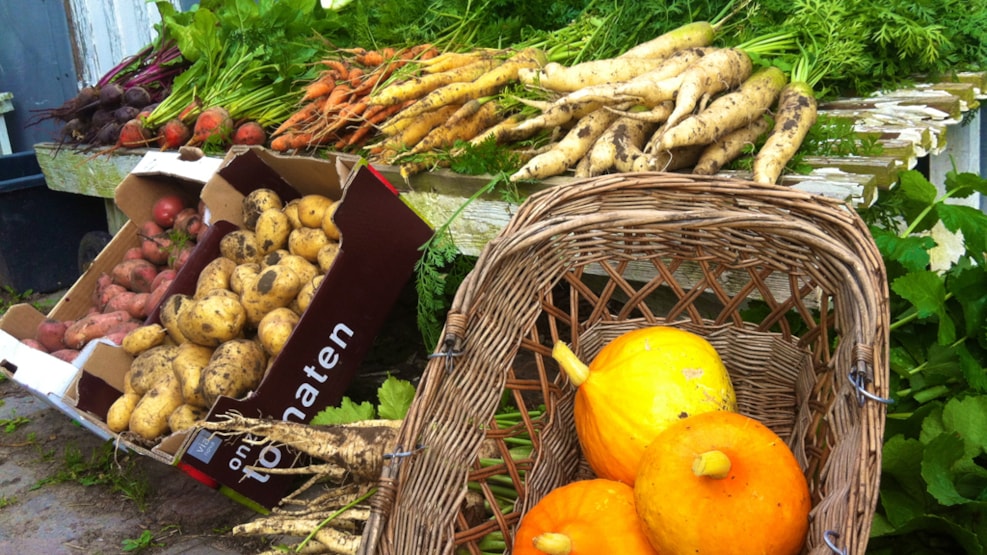 Plantagen - Organic Farm/Nursery with farmshop
'Plantagen' is a small organic farm, located in Horslunde on Lolland.

We grow a wide variety of organic fruits and vegetables that you can buy freshly harvested in our farm shop.

In the growing season, we have ducks, geese and pigs, which you are welcome to go out and see.

In addition to our own products, you will find a wide selection of organic products and plants, mostly herbs, in our farmshop.

Pack a picnic basket, bring the family and have a nice day in 'Plantagen'.