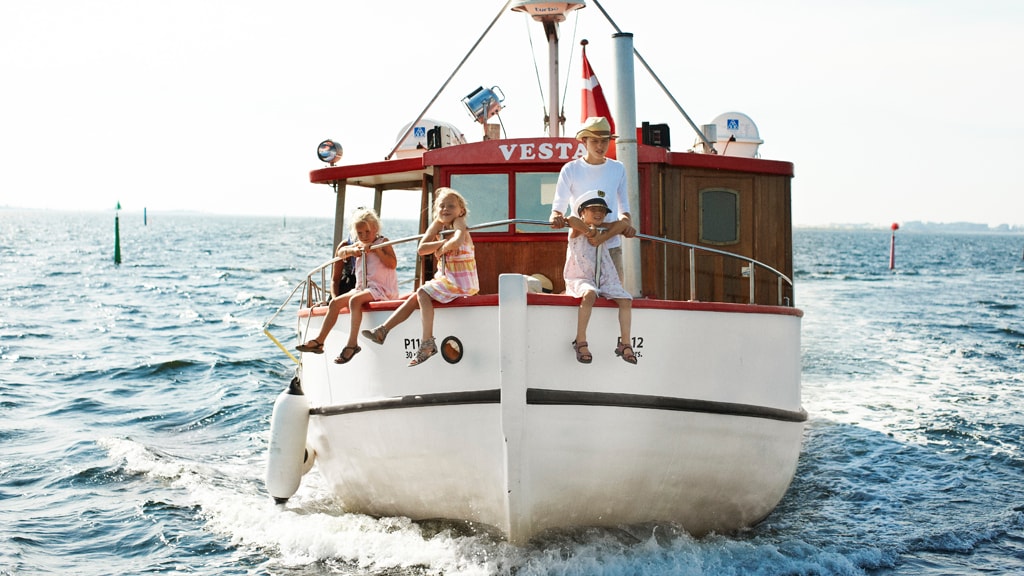 The Post Boat "Vesta" in Nakskov Fjord
Sailing on Nakskov Fjord with the "Postboat" 

Do come along with the mail boat.The mail boat sails to the islands in Nakskov Inlet. It brings letters and goods to the islanders. The tour is never exactly the same, but at least there is a certain thing: the mail boat always sails to the Elbow, where it makes a break of one hour. During the break you can eat your packed lunch, go swimming or make a walk in the special kind of nature surrounding the Elbow. Usually there is no guide on board the mail boat, but the skipper is willing to answer questions about this and that. The tour is mostly done by the boat called Vesta, but now and then by the boats Gaia or Svend. It costs 50 DKK to bring your bike along, where upon it is possible to get off in the village called Langø and ride back to Nakskov on the very beautiful cycle path placed along the inlet. There is also the possibility to get off at the island called Enehøje and then be picked up by Vesta on its way back to Nakskov. 
You can download the timetable from the menu on the right, where you will also find information about special sailing trips.