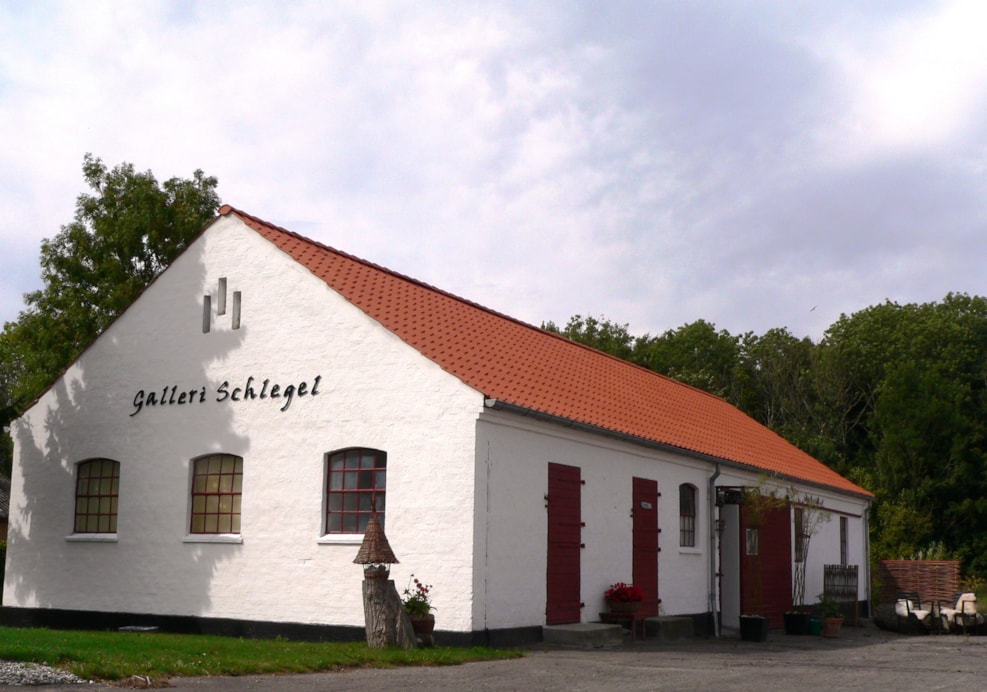 Schlegel Gallery
In the rural and beautiful area of Lolland you can find a creative breathing space.
At Schlegel Gallery you'll find unique handcrafted ceramics, wooden bowls, wickerwork and experimental and beautiful watercolour and acrylic paintings on paper and canvas. Throughout the season there are temporary exhibitions of choice expressions and techniques by both local and international artists.
There are musical experiences, presentations, lectures and open to private events focusing on the aesthetics. The Schlegel Gallery has room in the heart and warmth and has always room for a little creative work in a nook. The Schlegel Gallery is an open studio to a group of local artists: Lotte Schlegel, Bjarne Bel, Camilla Berth, Else Marie Irgens, Gerner Jensen og Jens Berth, and there are different creative workshops for both children and adults; trained and beginners.
In addition to the regular opening hours on Sundays there are many chances of attending creative workshops, and making appointments over the phone to come and see the gallery. You can also make contact to neighbour and business partner 'Sønderskovhjemmet' to gain access to the gallery.
VisitLolland-Falster © 2023