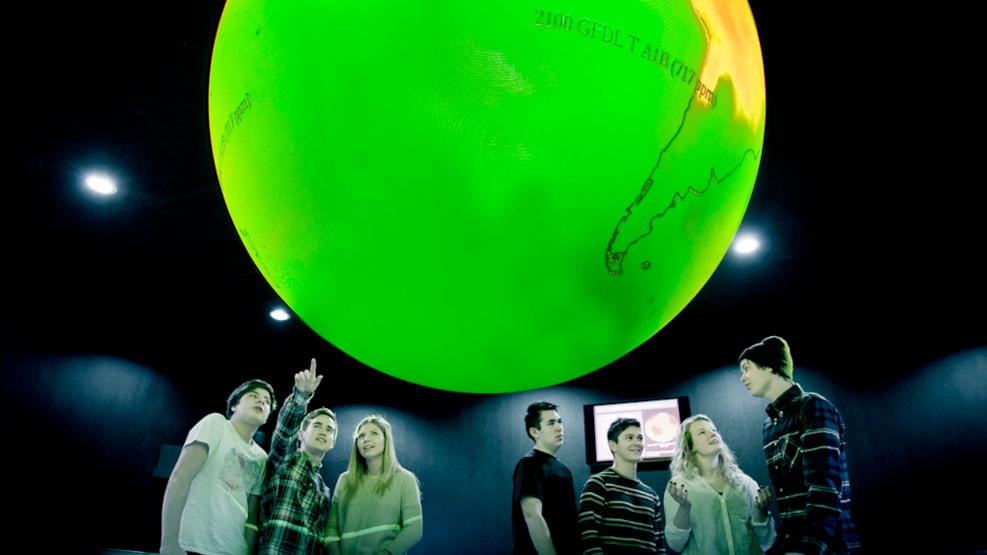 Visual Climate Center
Visual Climate Center is situated in "Højbygaard", Denmark's first sugar factory. At Visual Climate Center, we have Denmark's first and only Science On a Sphere(R). Science On a Sphere(R) is a dynamic animated globe, which uses advanced technology to show images of the atmosphere, the oceans, the continents, the moon and the solar system, and generally helps to tell about the changes that are happening to the world as a result of climate change, and thereby give them a better understanding of our world and the consequences when people have an impact on natural processes.
The globe's data sets, which are supplied by NOAA, NASA and others, are updated weekly and considered to be the world's official climate data.
Worldwide, there are 100 Science On a Sphere(R)'s. Of these, only seven are situated in Europe.
In 2009 the globe was lent out to the COP15 Climate Conference under the UN Climate Convention, and in August 2011 our Climate Commisioner Connie Hedegaard was in charge of the official opening of our center.

Presentations start at 10.00, 11.00, 13.00, 14.00 and 15.00 o'clock.