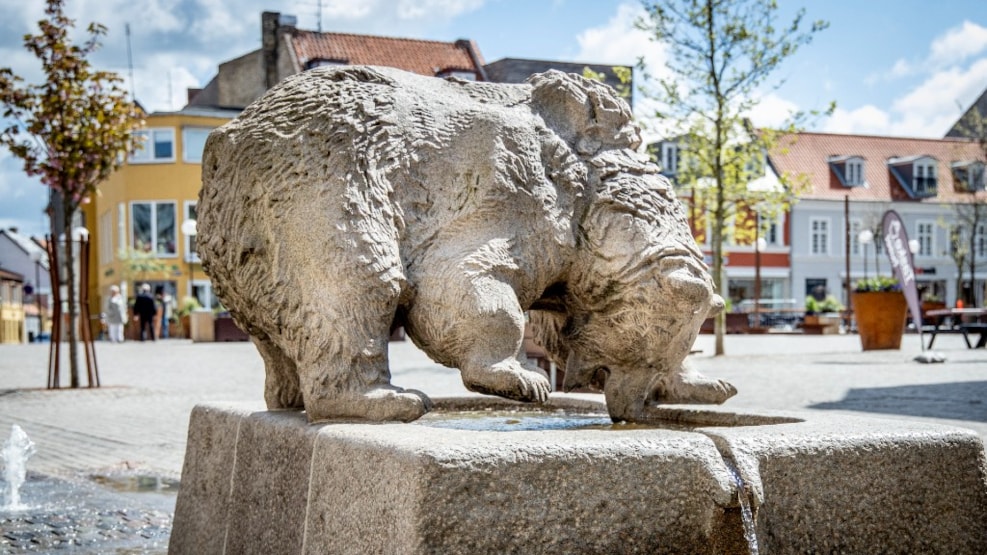 Art walk in Nykøbing Falster - 2.5 km or 4 km
Go exploring in Nykøbing Falster and experience the city's art.
Via planned routes on an interactive map, you will be guided past unique art highlights in Nykøbing Falster. On Torvet, for example, you will encounter the city's landmark - a bear strung like a bow over a stream, precisely at the moment when it uses its large paw to catch a fish. You can also begin your walk in an entranceway featuring beautiful paintings that depict the months of the year, zodiac signs and hidden symbolism.
Since the walk is shaped like a circle, there is no start or end point. All you need is your phone and your feet. Invite friends and family along and decide whether you want to walk the complete route or just a little at a time. There are two routes to choose from: 2.5 km and 4 km. Have a great trip!
The art walk is presented by Fuglsang Art Museum.
VisitLolland-Falster © 2023