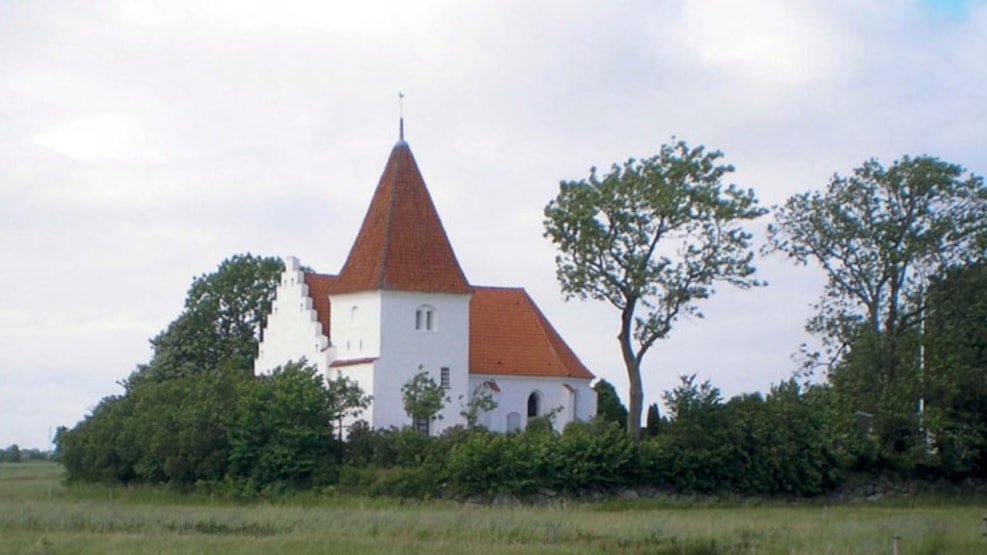 Avnede Kirke
With its clean white walls the church appears as a little and pretty church.

A small tower to the south, which at the same time has the function of a porch.

A church bell, which for a long time has been standing out of use in the chancel, has now been repaired and taken into use.

Opening hours: According to appointment with the gravedigger, who except on Mondays can be called on the phone number 00 45 28 77 48 49 or 00 45 54 93 90 30.