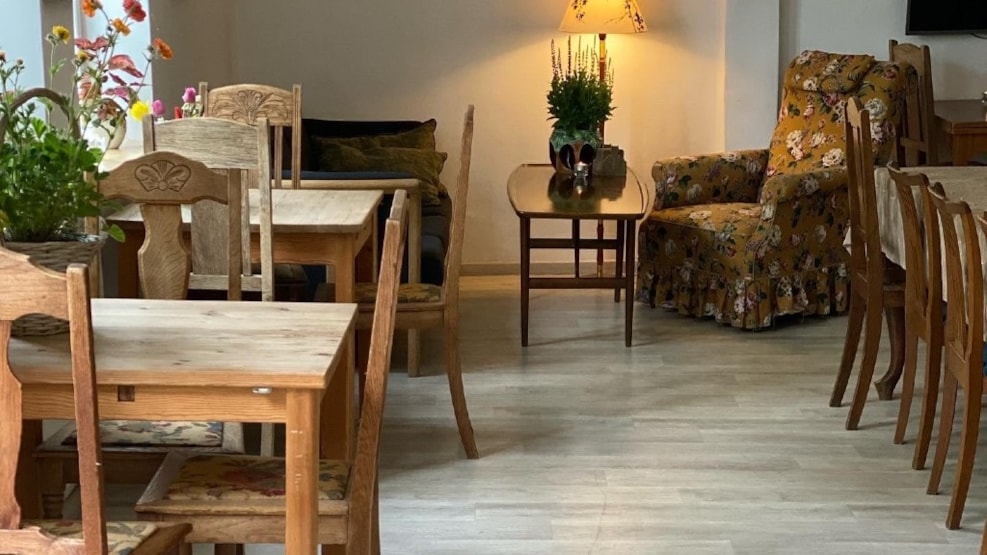 Bellinge House – Bed and Breakfast Falster
Bellinge House
Nestled among the Corselitze forest, close to beaches, quaint little towns (Nykøbing F., Marielyst) and many other different attractions (Krokodile Zoo, Lalandia, Knuthernborg), we are a family/pet friendly, charming countryside B&B with a focus on sustainable tourism, in fact most of the ingredients and products we use are both organic and locally sourced. The environment, health and wellbeing are also a huge part of our vision and as such we offer vegetarian friendly options in our menus. Additionally we have an Alternative medicine clinic on site which offers both Chinese medicine and beauty treatments. Yoga classes are also available a few times a month and spots can be pre booked on our website. We are on the Copenhagen-Berlin bike path and this summer we are renting out assigned lots on our property for setting up their tent, there are grills that they can use and of course breakfast is served in the café.
The rooms
There are 10 rooms located on the first floor of the manor. There are single, double and multiple occupancy rooms as well as family rooms. There are two shared bathrooms, conveniently located, the larger of which has four shower cabins and toilet stalls. On the ground floor, there is a large café with a kitchenette where guests have the opportunity to cook their meals, the café leads to the garden where there is patio furniture and both coal and gas grills. The café also has a TV, board games, books and a little sitting area.  On the first floor, there is a smaller kitchenette - with different equipment to facilitate more meal preparation - a dining table and a sitting area. There is also a cosy lounge area with a TV. In the large garden there is the possibility to enjoy different outdoor games such as football, badminton, and a few others. There is also playground equipment for the children complete with slide, sandbox and swings as well as a trampoline.
Facilities
Free WiFi, bike rental, indoor garage parking for bicycles with CCTV, hair dryer in bathrooms, baby cot and changing mat, Tesla charger, phone charger for loan