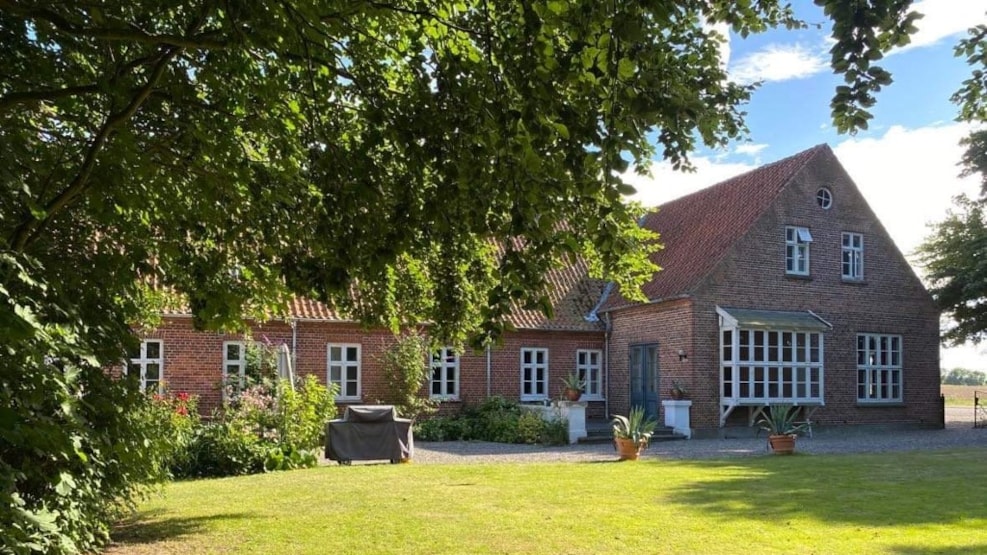 Bellinge House – Bed and Breakfast Falster
A warm welcome to Bellinge House B&B and wellness where luxury, well-being, and natural beauty go hand in hand to create the ultimate wellness experience.
Bellinge House is an exclusive Bed & Breakfast and wellness clinic located in Østfalster, between Nykøbing Falster and Stubbekøbing. Here you have the opportunity to experience a unique retreat surrounded by breathtaking nature that invites total relaxation and well-being. As a guest at Bellinge House, you can enjoy organic breakfast and in-house dinners. 
Bellinge House is just 2 km away from Corselitze Castle and in close proximity to the Berlin-Copenhagen cycling route. If you are looking for a lovely sandy beach, the nearby Tromnæs Beach can be reached in just 4 minutes by car or 12 minutes by bike. If golf is more your style, both Nykøbing Golf Club and Falster Golf Club are only 8 km away.
Rooms and facilities
The rooms at Bellinge House offer a wide range of options. There are 10 rooms on first floor. You can choose between single rooms, double rooms, triple rooms, and quadruple rooms, and there is even the possibility of an extra bed in several of the rooms.
The facilities at Bellinge House ensure that you have everything you need for a comfortable stay. All rooms have easy access to 3 separate bathrooms with showers and toilets, as well as a bathing area on the ground floor with 4 shower stalls and 4 toilets. The ground floor also features a large common room with a kitchen, dining area, sofas, and a TV. Here you have the opportunity to prepare your own meals, store food and drinks in the refrigerator, and relax. There is also a large terrace with a dining area equipped with a charcoal grill and gas grill.
On the first floor, you will find a small kitchen with various equipment. There is a dining area and a cozy corner with a TV.
Wellness and events
Bellinge House's wellness clinic offers a wide range of both wellness and alternative medicine treatments. You can enjoy massages, facials, acupuncture, cupping, and much more. There is also a garden sauna and a cold tub where you can pamper yourself and relax. Various events are also organized, such as their popular yoga, brunch, and sauna event.
It should also be mentioned that Bellinge House is part of Bellingegård, where you will find beautiful horse paddocks. You are more than welcome to say hello to the horses and enjoy their company.
VisitLolland-Falster © 2023