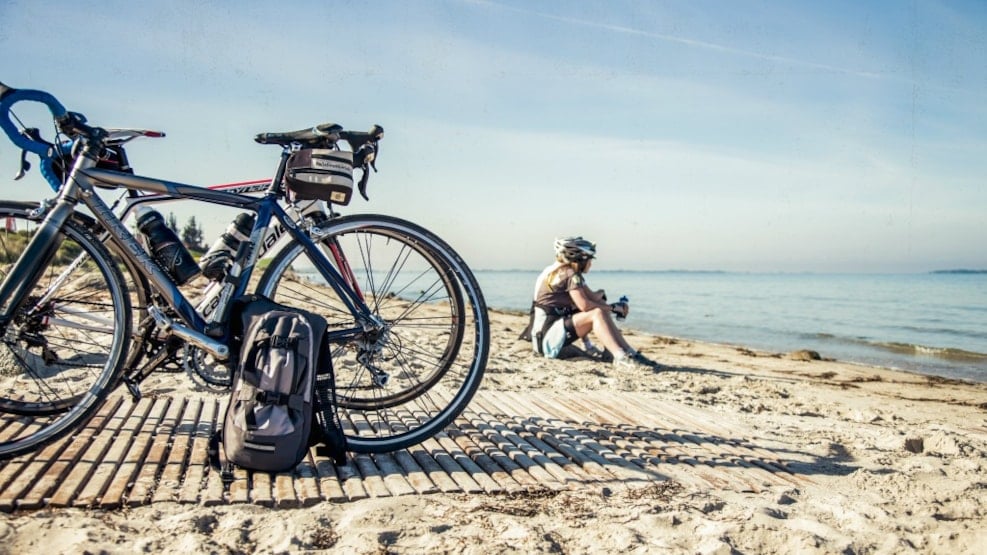 Biking Trip: The Baltic sea route (Lolland-Falster) - 168 km
The Baltic Sea route takes you through 168 km on Lolland-Falster, following the northern coastline of the Baltic Sea. The route on Lolland-Falster is characterized by the beautiful manor landscape, the cozy farm shops, and the long and open stretch along the coastline, only few meters from the beach.
On the stretch from Tårs to Rødby you follow Denmark's longest cycle path on a dike. The next stretch passes the nature reserve of the lakes in Maribo, Sakskøbing with the fjord and its many food experiences and Marielyst, which offers beach life and water sports experiences you will remember as some of the best in Denmark. The last stretch of the route towards Stubbekøbing is recognized as something special with its Danish beech forests, mild coastline and historic buildings around Hesnæs. Your farewell to Lolland-Falster is made on the ferry IDA when you're about to enter the trails in the north which begin at Bogø.
Here you can download the route coordinates (right click on the link and select "save link as" to get the file available in your download folder).
VisitLolland-Falster © 2023