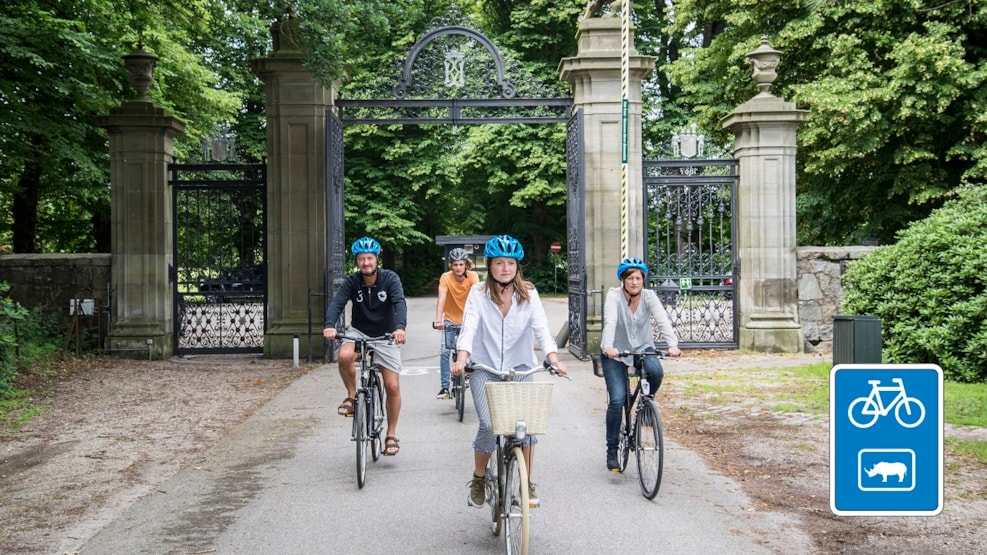 Biking Trip: The safari route
"THE SAFARI ROUTE" - 23.3 km
Riding the bike with your is modern, so rent bikes for the whole family at Larsson-Cykler in Maribo and start off at a nice pace towards Knuthenborg and Bandholm. If you are planning to include a picnic, you find comfortable facilities at the beach in Bandholm, where you can ad quick dip in the ocean and a good ice cream from the local store. Alternatively, purchase an admission ticket to Knuthenborg Safari Park and experience this amazing site. Eat your home-brought picnic or replace it by a traditional "Knuthenborg Kisumo Burger". The trip back to Maribo with happy kids takes you through Hunseby and the big windmills, which are a sight for both kids and adults.
Here you can download the route coordinates (right click on the link and select "save link as" to get the file available in your download folder).
Did you know, that you can see this route and many other nature experiences in the app "Naturlandet". The app can be downloaded in App Store or Google Play. All information is accessible in English, Danish and German – the app is FOR FREE.
VisitLolland-Falster © 2023