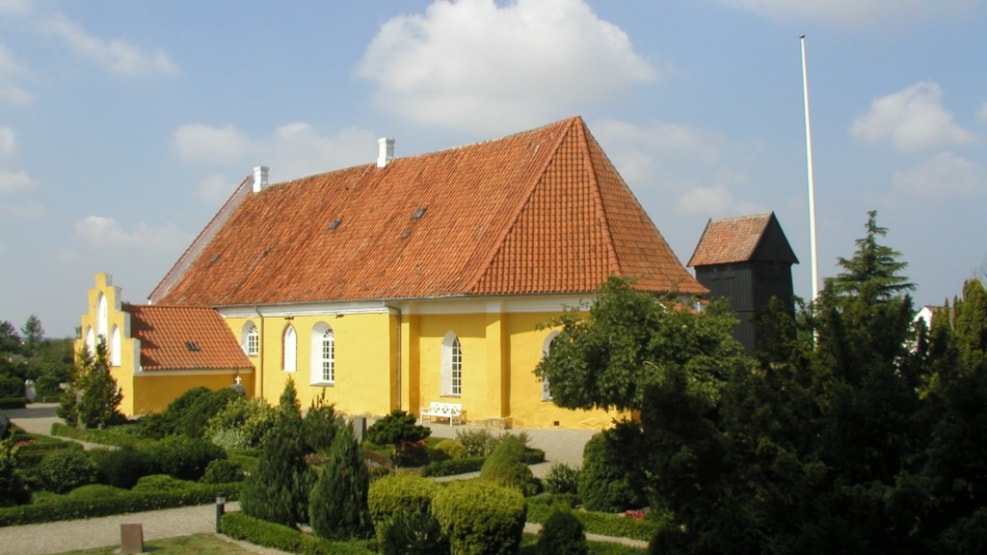 Birket Kirke
The church has no tower, but on a giant hill in the churchyard stands a heavy bell frame, which is considered to be the oldest medieval timber construction in Denmark.

The old altarpiece was in 1844 brought to the National Museum of Denmark as it is very rara and of artistic value.

In the rood arch is a fragment of old mural paintings to be seen.

Old Gotlandic font with relief from the twelve hundreds; like the font in Ystad Abbey Church.

Newly renovated pulpit decorated with the Seven Virtues.

Group visits by arrangement with the vicar, Rev. Kirsten Christensen. The sexton can be reached daily (except Monday ) in the churchyard.

VisitLolland-Falster © 2023