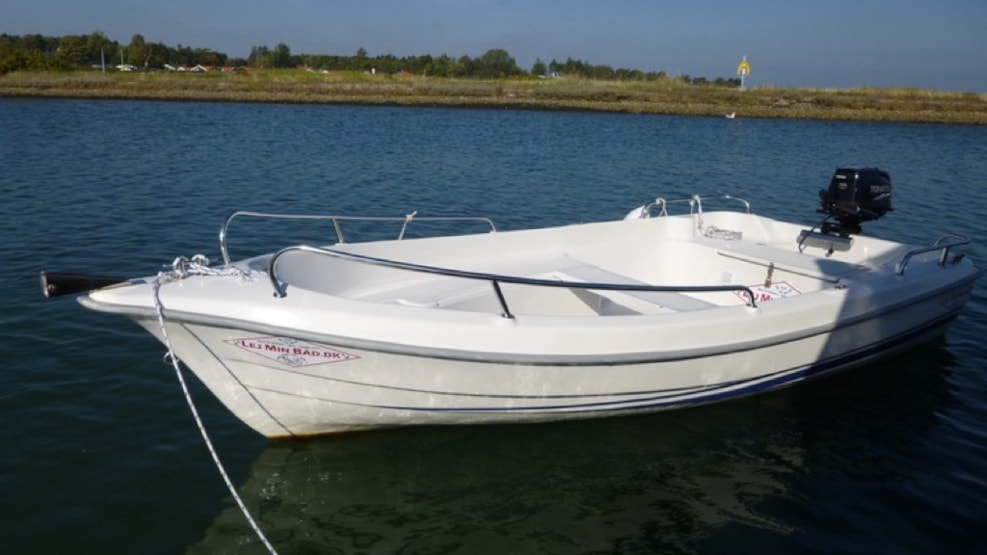 Boat with Engine
Want more speed? We have the solution:
The boat is new, easy to navigate.
No licence needed.
A brief instruction how the use the boat is provided.
Includes anchor, paddle, spoon and line.
The boat is delivered where it is needed (for a service fee).
The price is affordable (see price list on website).
Lifejackets (small fee).
Includes enough gasoline for a minimum of 5 hours of sailing – you pay after your trip.
If you want, you can get extra gasoline.
VisitLolland-Falster © 2023