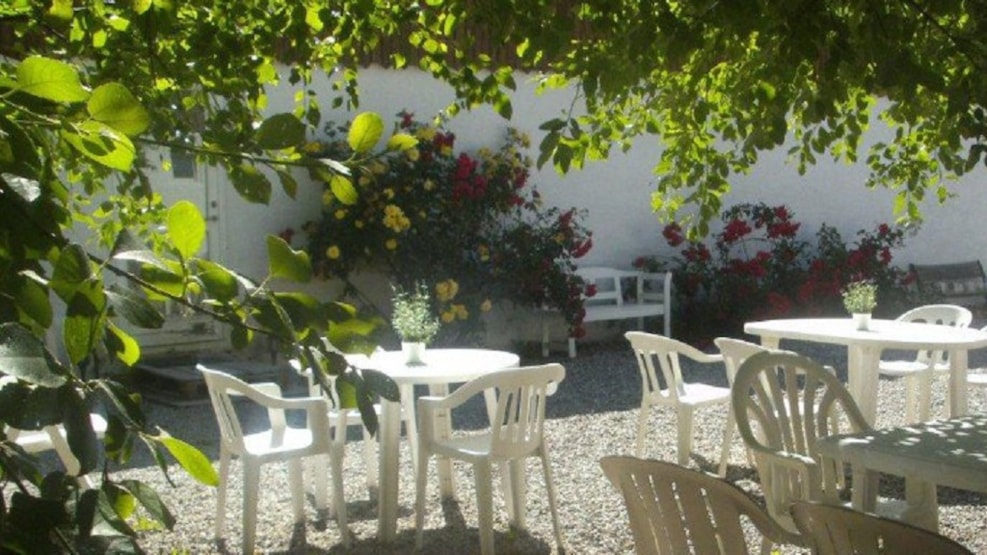 Brombaergaarden B&B
Welcome to Brombaergaarden.
Brombaergaarden, the blackberry farm, is a beautiful, almost 140 year-old organic farm, situated in a wonderful ancient garden. It is a perfect place to relax and to stay while enjoying the beautiful surroundings, beaches or various sights. It is also the perfect choice for travellers whose destination is Sweden, Norway, Finland, Copenhagen, Jutland, Funen or Germany, since it is just 3 minutes by car from exit 43 on the E47. We are also situated just 80 minutes south of Copenhagen and 40 minutes from Rødby (ferry to Germany).
There are many exciting destinations and tourist attractions close by: Knuthenborg Safaripark, Middelaldercentret (the Medival Center), the Crocodile Zoo, Guldborgsund Zoo and Botanical Gardens, Marielyst beach, the Vintage train, the museums in Maribo, Fuglsang Art Museum, Reventlow Museum, Onsevig Climate Park, various manors and castles, and the towns and harbors of Nykøbing Falster, Nysted, Hæsnæs, Stubbekøbing, Sakskøbing and Maribo.
Nørre Alslev itself boasts a spa center and train station which are both within walking distance from the farm. Brombaergaarden is also just 10 minutes away from each of the bridges to Zealand, which makes it easy to reach the following places as well: Vordingborg, Præstø, Bogø and Møn (Geocenter/Møns Klint), Bonbonland, Holmegaard, Næstved, Avnø, Gavnø Castle and peninsula. A  personal favorite of ours is to take a daytrip to any of the islands in "Smålandshavet", where time seems to have stood still for decades.
Our guest rooms are all on the ground floor, in a separate building which also houses an art gallery, featuring Nordic art and a shop that sells sophisticated souvenirs and art.
We also offer language and art courses and the opportunity to celebrative festivities and weddings in style.
Please take a look at our homepage to see examples of our culinary skills and many other delights.
Admission Price
Bed & Breakfast
Single room with breakfast per night: 450.00 DKK pr. person
Double room with breakfast per night: 550.00 DKK for 2 people
Charge for extra bed: 300.00 DKK pr. person
Charge for cot in parent's room: 100.00 DKK
Ask for special discounts if you are staying several days.