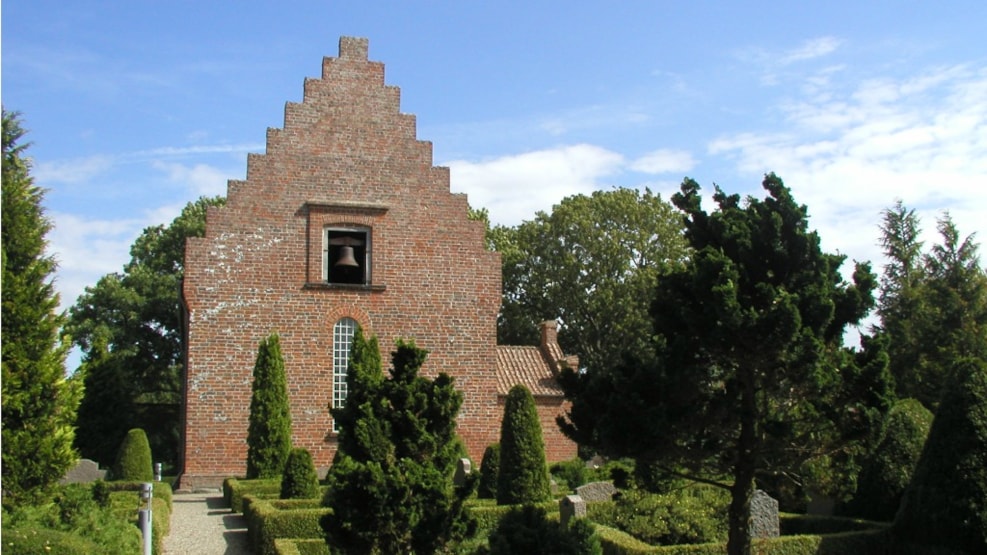 Bursø Kirke
The church is placed in the middle of the village. It doesn't have much decoration, but there is a fresco in the chorus. The altar piece dates from the year 1689. It is given from the prefect H.U. von Lutzow and his wife E.C. von Schager. Their weapons are placed on the front. The church has no tower.

The vicar is Anders Blichfeldt, Gl. Holebyvej 4, 4960 Holeby. Phone 00 45 54 60 60 33 or 00 45 54 60 63 61.

The church is an open roadside church. In the summer it is open on Wednesdays from 2 until 4 p.m.
VisitLolland-Falster © 2023