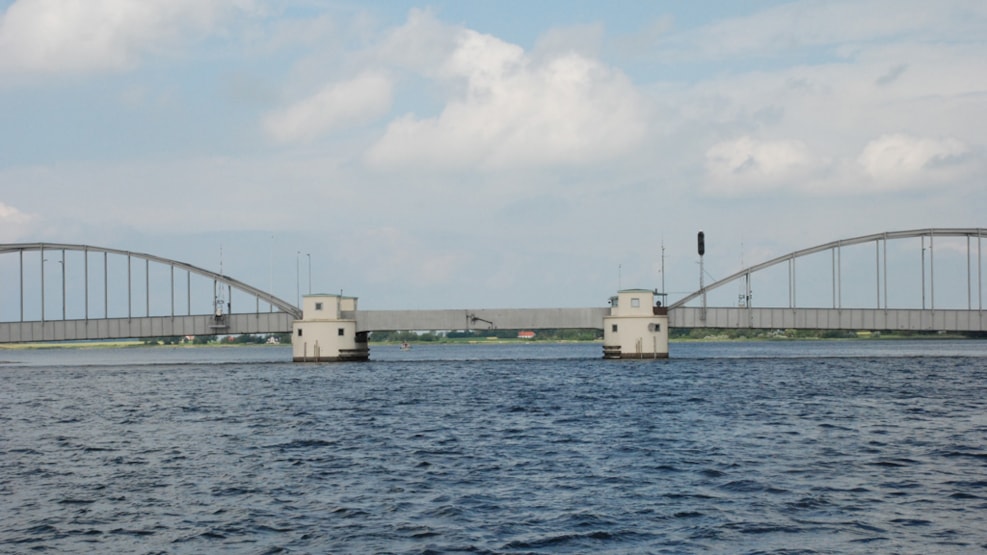 Canoe/Kayak Trip: Around Falster - Stage 1, approx. 20 km
Did you know, that you can see this route and many other nature experiences in the app "Naturlandet". The app can be downloaded in App Store or Google Play. All information is accessible in English, Danish and German – the app is FOR FREE.
STAGE 1: GULDBORG - VÅLSE VIG
Parking / starting point:
Guldborgvej 352, 4862 GuldborgGood parking and launching points both in the harbour on the Falster side and the Lolland side.
Special conditions:
In the bay south of Resle Forest you may encounter some big waves by northwest winds. Between Falster and Suderø there are many large stones in the shallow waters.
Tour description/experiences:
Guldborg: Camping, B&B. After approx 2 km you reach Alstrup Beach. (Danish Association for Rowing Sport's district cottage, contact Chairman of Stubbekøbing Rowing Club tel. +45 5444 1928). After rounding Alstrup cliff you enter the bay south of Resle forest - by northwest wind there may be large waves. Further north Suderø will be in sight. Between Falster and Suderø there is very shallow water with some large stones. The tour continues over Mygget Creek and Vålse Vesterskov with a sandy isthmus off the beach on the north side. The sandy isthmus is closed for public access during the bird breeding season from March 1 to July 15. Stay in the Bed & Breakfast Søvang (approx. 500 m) tel.: +45 2129 2681 in Vålse Vig Harbour or continue to Sortsø Marina for overnight in the shelter (see stage 2).
VisitLolland-Falster © 2023