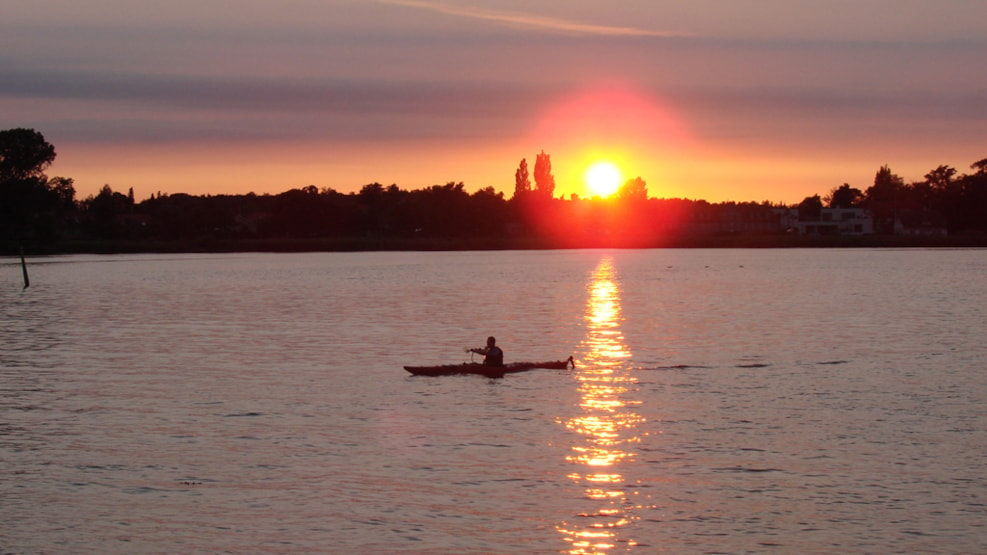 Canoe/Kayak Trip: Around Falster - Stage 6, approx. 22 km
Did you know, that you can see this route and many other nature experiences in the app "Naturlandet". The app can be downloaded in App Store or Google Play. All information is accessible in English, Danish and German – the app is FOR FREE
STAGE 6: GEDSER MARINA – CAMPSITE AT HASSELØ
Starting point:
Gedser Marina, Vestre Strand 1, Gedser.
Protection and respect:
You are not allowed to go ashore on Rødsand during the periode 1st of March – 30th of September
Tour description/experiences:
From Gedser and northwards Skelby Church is visible as a landmark. Further north we get Lolland in sight with Flint Horne Reef and the two islets: Large and Small Skåne. Further along the coast of Falster we come to the remains of the old sugar beet embarkation wharf at Gedsergård. In the olden days, the sugar beets were shipped from here to the sugar factory in Nykøbing. Here starts the waters of Guldborgsund with a few small fishing harbours : Fiskebæk and Bruserup where there is a fine campsite (Fee 20, - kr.). Follow the coastline of Lolland up north. Also see the tour description "Guldborgsund - Bredningen Around". This stage ends after passing Flatø. You can row across to the Falster side by Hasselø Nature trail where there is a small campsite by the nature path (though often flooded in spring and in rainful summers).