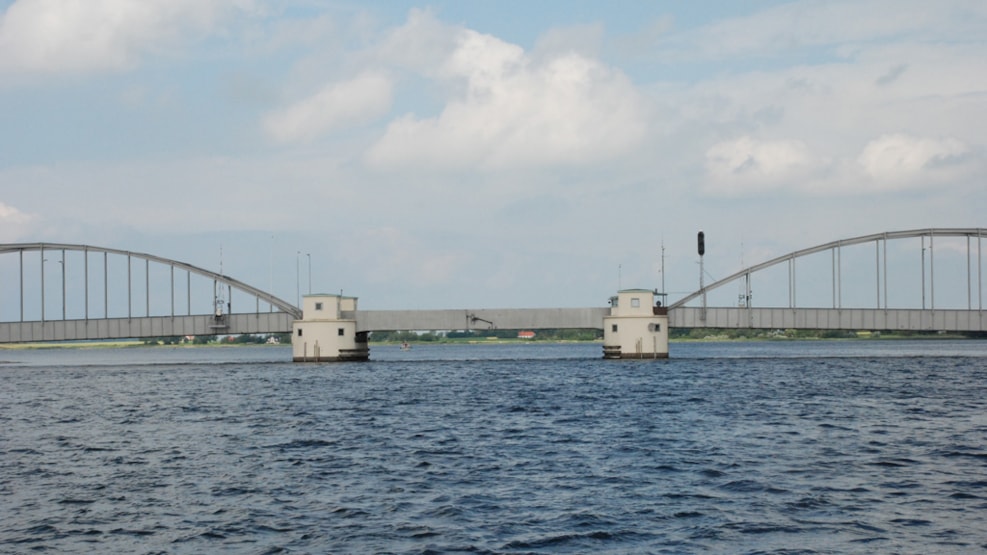 Canoe/Kayak Trip: Guldborg and back, approx. 30 km
Did you know, that you can see this route and many other nature experiences in the app "Naturlandet". The app can be downloaded in App Store or Google Play. All information is accessible in English, Danish and German – the app is FOR FREE.
Parking/starting point:
Guldborgsund Kayak Club, Dæmningen 2a, 4800 Nykøbing F with optimal parking facilities and launching from the club's jetty. The clubhouse is locked, but if there are members present there is access to toilet and in the nearby Toreby Sailing Club access to toilet is also possible. There are shopping opportunities close to The Kayak Club (Føtex).
Special conditions:
This trip can be done even with a little strong wind, but some more aggressive waves can be found around the tunnel. You can sail along the coasts, but beware of rocks in the water. When you pass The Medieval Centre (on the left) it is recommended to keep at least 200 meters distance to the coast, as they launch stone balls from the medieval trebuchet twice a day and the stones land in the water. Please note that it is not allowed to enter the medieval harbour. Campsite at Hjelm: Hjelm Boat Guilds just before the Tunnel of Guldborgsund (on the Lolland side).
Tour description/experiences:
By The Medieval Centre (on the left) seals can sometimes be seen. During the first stretch you row close to the Great Wood / Hamborgskoven. On the Falster side you can see the manor house of Pandebjerg. Further north along the coast of Lolland you will find Hjelm boat club, located in the bay right before the Tunnel of Guldborgsund; this is a lovely spot with a natural campsite. You pass the Tunnel of Guldborgsund and further ahead, on the Falster side, you can see the manor house of Vennerslund and the church of Stadager. Then you reach Majbølle boat club and the last stop is in Guldborg. The return trip to Guldborgsund Kayak Club is recommended along the coast of Falster.
VisitLolland-Falster © 2023