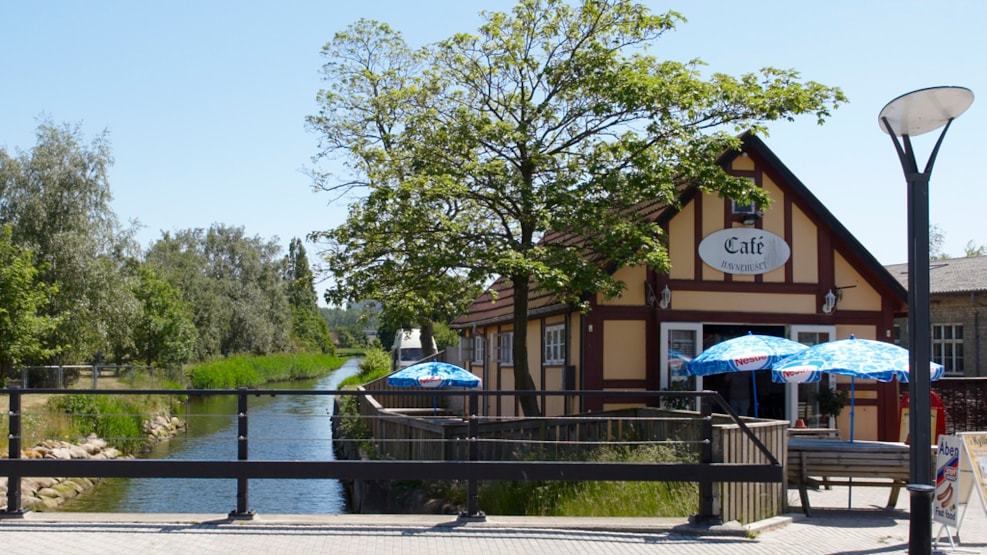 Canoe/Kayak Trip: Sakskøbing Fjord tour, 4 - 18 km
SAKSKØBING FJORD – 4 KM TO OREBY BRIDGE – 12 KM TO BANDHOLM – 18 KM TO
Did you know that you can see this route and many other nature experiences in the app "Naturlandet". The app can be downloaded in App Store or Google Play. All information is accessible in English, Danish and German – the app is FOR FREE.
ASKØ HARBOUR AND BLANS HARBOUR
Parking / starting point:
Sakskøbing Rowing Club, Havnegade 6, 4990 Sakskøbing. Alternative starting point: Oreby Bridge.
Special conditions:
The navigation channel has been excavated and is approx. 4 m deep. The older navigation marks are preserved – so please try to avoid collision. Outside of the navigation channel, the water is shallow, but it is possible to row here, but remember to give way to bigger boats in the navigation channel. After approx. 4 km, the water is very shallow on the left side next to Oreby Bridge.
Protection and respect:
Please respect the rich bird life and the many bird breeding sites.
Tour description and experiences:
In Sakskøbing inner Harbour you can see several house-boats. From the inner Harbour to Maltrup Vænge Marina the fjord resembles more like a stream. After Maltrup Vænge the fjord spreads out towards Maltrup Forest to the left that contains a small protected nature area with an open beech and oak forest. Along the fiord's eastern shore you can see gardens and houses by Orebyvej between Sakskøbing and Oreby Castle. The old manor house is from the 1300's. Oreby Mill was originally a windmill and has now been converted into a manor house hotel. Oreby inn is from 1847 and is still in operation. Note restricted opening hours off season. Oreby Bridge – close to Oreby Inn – was in the middle Ages a disembarkation point for Sakskøbing. After Oreby Bridge the inlet spreads out into the Smålandsfarvandet with opportunities for rowing to the islands and harbours. The waters east and south of Fejø and Askø are usually fairly quiet even in times of fresh westerly winds with waves of less than half a meter. In Askø Harbour, Askø Boat Guild opens the clubhouse for boaters and paddlers with kitchen, laundry and toilet facilities. Along the wooded coast of Lolland, you can row to Bandholm, Blans and Kragenæs. Close to Bandholm Harbour lies Knuthenborg Safari Park, Bandholm hotel & restaurant with rental of kayaks, canooes and paddle boards. Hvedemagasinet (exhibition, gallery) and the vintage train (Museumsbane) from Bandholm to Maribo. There are bus connections to Maribo from Bandholm. Blans Harbour is situated at the bottom of Blans creek with fishermen's houses and the possibility of buying fresh fish. 
VisitLolland-Falster © 2023