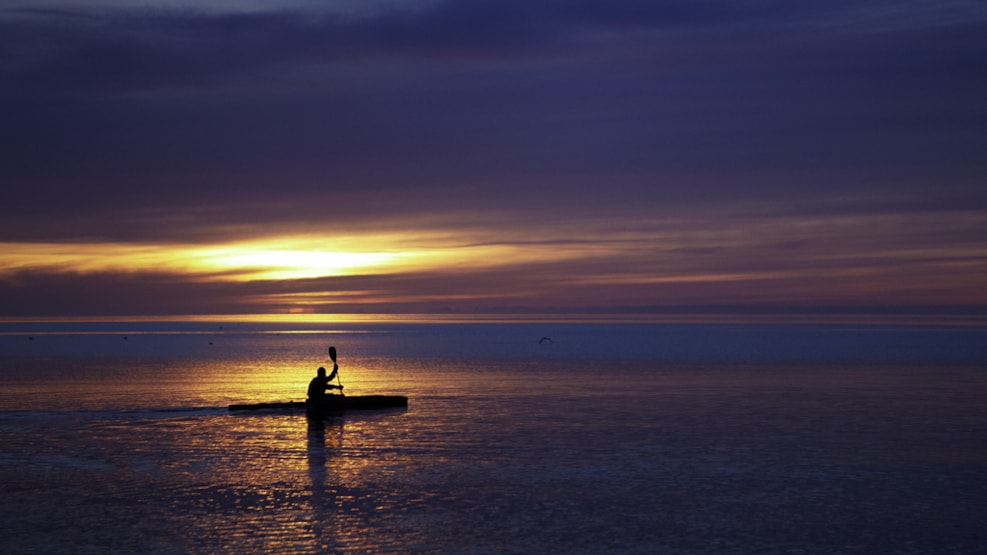 Canoe/Kayak Trip: Tour from Onsevig south-western direction, approx. 13 km
TOUR: ONSEVIG- VENSHOLM, ROUNDTRIP APPROX. 13 KM
Did you know, that you can see this route and many other nature experiences in the app "Naturlandet". The app can be downloaded in App Store or Google Play. All information is accessible in English, Danish and German – the app is FOR FREE.
Parking / starting point:
Onsevig Harbour, Byskovvej 114, 4913 Horslunde
The tours start from the landing bridge with parking in front of the Club house.
Protection and respect:
During the bird breeding season from March 1 – July 15 there is no access to Vensholm.
Tour description/experiences:
During the trip you pass the windfarms at Nøjsomheden west of the harbour. Along the coast and on Vensholm there is a rich birdlife with many waders and ducks. An eagle couple has also been observed. There are many cormorants which in springtime build their nests for breeding. You will find sandy beaches.
Continue to Tårs old Harbour - return trip approx 25 km
The trip continues south to the old Harbour of Tårs. Here you can go onshore on a nice sandy beach. From here there is 3 km to the Naturcenter Frederiksdal in the middle of the forest – trails, table and bench, toilet, exhibition. In the bottom of the creek there is a very interesting beach meadow flora. North of Tars many ponds are found, where among other things the rare european treefrogs thrives.
VisitLolland-Falster © 2023