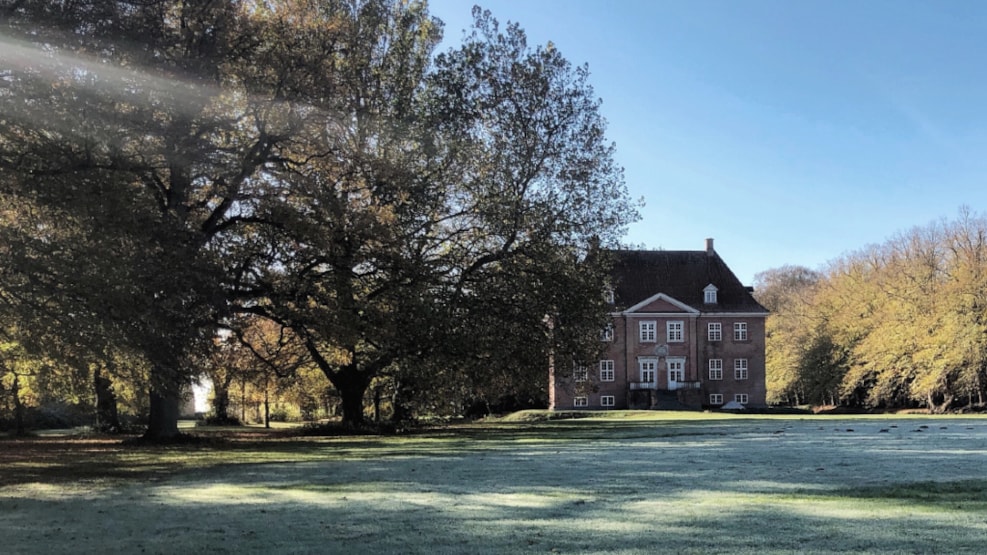 Christianssæde
In the heart of Lolland – well-hidden and protected by the surrounding forest lies the castle ruin Christianssæde. The beautiful baroque building from 1690 has been inhabitable the past 40 years due to a violent fire in 1979, but now a new owner is restoring the castle.
In 1690 the castle Taastrup is built in the architectural style of Dutch baroque at the bidding of the Danish statesman and Jens Baron Juel and his wife Regitze Sophie. The small castle is owned by different noblemen, until it is obtained by the powerful and affluent Reventlow family, who renames the castle Christiansborg in 1729. However, in 1740 the Count of Christiansborg is politely advised to find another name for the castle, as the King of Denmark is building a new magnificent palace in Copenhagen named Christiansborg, why the Reventlow's castle on Lolland becomes known as Christianssæde.
Christianssæde is owned by the Reventlow family for more than 200 years, but due to financial challenges, family tragedies, and the consequences of new societal structures and laws in the early 20th century, which limits the economic and social power of the Danish aristocracy, the widowed Countess Reventlow is forced to sell the castle on Lolland in 1934. In 1952 Christianssæde opens as a foster home, and large sibling groups from broken homes become castle residents. In 1979 a violent fire destroys Christianssæde, fortunately, no one is harmed, but the consequences of the fire are severe. Almost all interior is ruined in the fire, or the following attack of dry rot that thrives in the roofless ruin. In the middle of the 1980's the castle is bought by Danmarks Bygningsfredningsfond, who in collaboration with architect Jens Christian Varming restores Christianssæde's exterior to its original and Dutch baroque appearance. However, the castle remains an empty shell of bricks with no interior until present day. Now the castle is being renovated, and the future vision is a beautiful restored house, which includes a luxurious bed and breakfast concept. 

With respect for the environment we invite you to walk in the forest of Christianssæde, which contains an impressive wildlife. The castle's surrounding park is open for visitors as well.
It is possible to rent houses owned by the Christianssæde estate. Please visit Christianssædes homepage for more information.