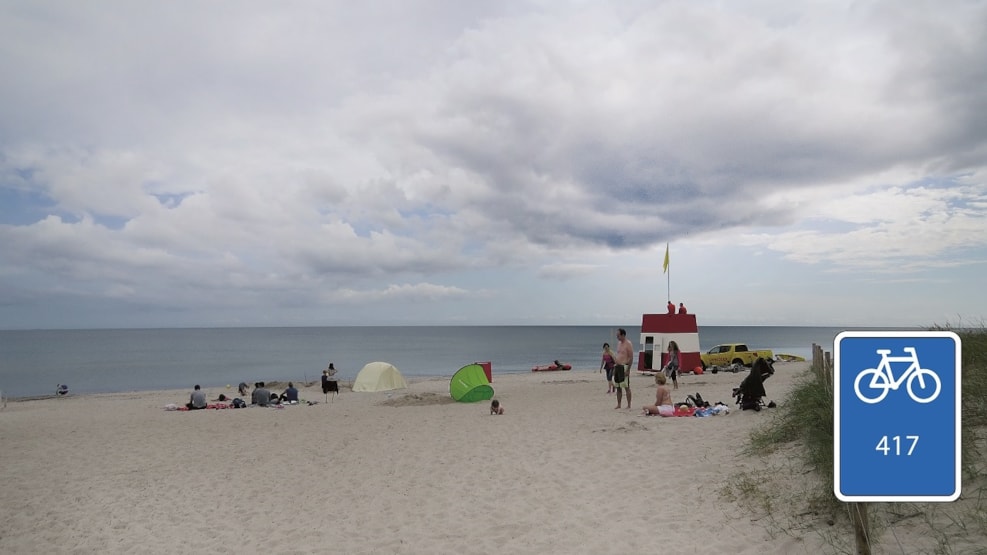 Cycle route: Bicycle Fun - 16 km
A family-friendly bicycle tour over South Falster. Bicycle Fun is a short-distance family-friendly route, 16 km in length. The starting point is at Marielyst town square.
Starting at Marielyst you can visit, for example, the Stovby Glassworks, a working glassworks just beside the Stovby Mill.
The village of Væggerløse has a lovely church, a large burial mound and a grocery store.
Remember to enjoy the view from Væggerløse Hill. From the hill you can see over Guldborg Sound and the countryside around Væggerløse.

The halfway mark is Marrebæk. Visit the museum at the Bøtø Nor Pumping Station, where there is also a toilet and picnic shelter.
There are several options for activities on the final leg of the journey, for example Marielyst Go-Kart and paintball, or Lupinparken with an exercise area and nature playground.
Back in Marielyst, finish your tour with a refreshing dip at one of Denmark's best beaches.
Follow the route in the Naturlandet Lolland-Falster app, then you'll get even more fun experiences along the way! You can find the route in the "Naturlandet's Adventure Routes" category in the app.
The bicycle route is one of Naturlandet's 19 local adventure routes, follow the Panorama route "417". The route starts and ends in Marielyst, see the map below.
VisitLolland-Falster © 2023