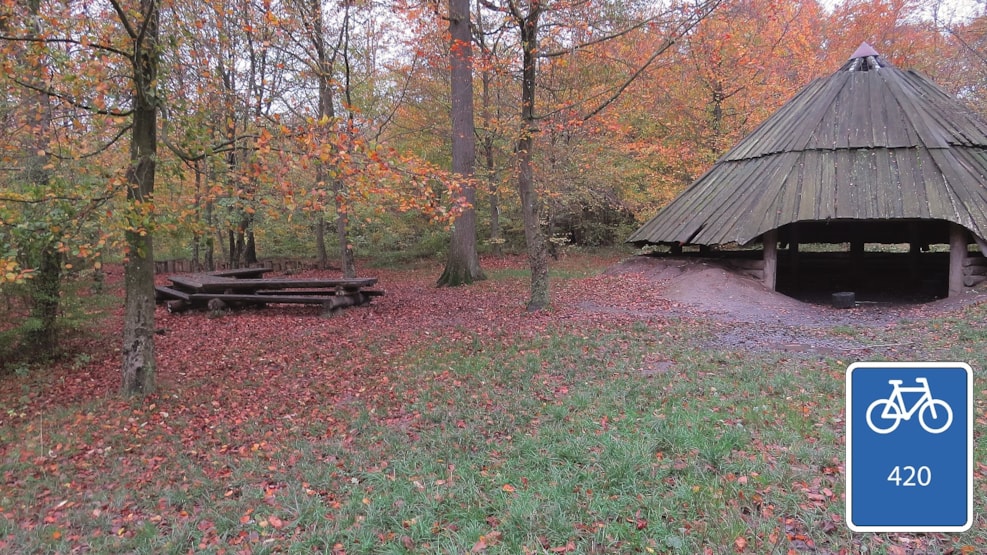 Cycle route: Forest Adventures - 28 km
Exploring the large Central Falster forests. This route takes you deep into the forests. Through three of Central Falster's forests, with plenty of lovely scenery and interesting relics of the past.
The tour can be started at Slotsbryggen in Nykøbing Falster, then ride north along Guldborg Sound, past Ny Kirstineberg and through Bangsebroskov forest. Bangsebroskov features a mountain bike trail, forest playground, fireplace and much more.
Continue eastwards, to the newest part of town, Nordbyen and then to Tingsted. You can take a break at the church and perhaps take a look inside and enjoy the lovely frescoes by the Elmelunde Master.
The next highlight is Hannenovskov forest, where you will pass the Virketvold Iron Age stronghold and fantastic natural scenery at the meadows in Fjællebro. Continue on through Oustrup Forest, then back along the small roads to Nordbyen, this time on the western side. In the Bangsebroskov forest, ride out through the forest's south-eastern corner and continue east around Nykøbing F. You then ride through yet another forest, Sønder Kohave, then back through Østerbro - a part of the town, to Slotsbryggen.
If the route is too long, it can be shortened to 11.5 km by only riding to Bangsebroskov.
There is no-where to purchase food or drinks on this route.
Follow the route in the Naturlandet Lolland-Falster app, then you'll get even more fun experiences along the way! You can find the route in the "Naturlandet's Adventure Routes" category in the app.
The bicycle route is one of Naturlandet's 19 local adventure routes, follow the Panorama route "420". The route starts and ends in Nykøbing Falster, see the map below.
VisitLolland-Falster © 2023