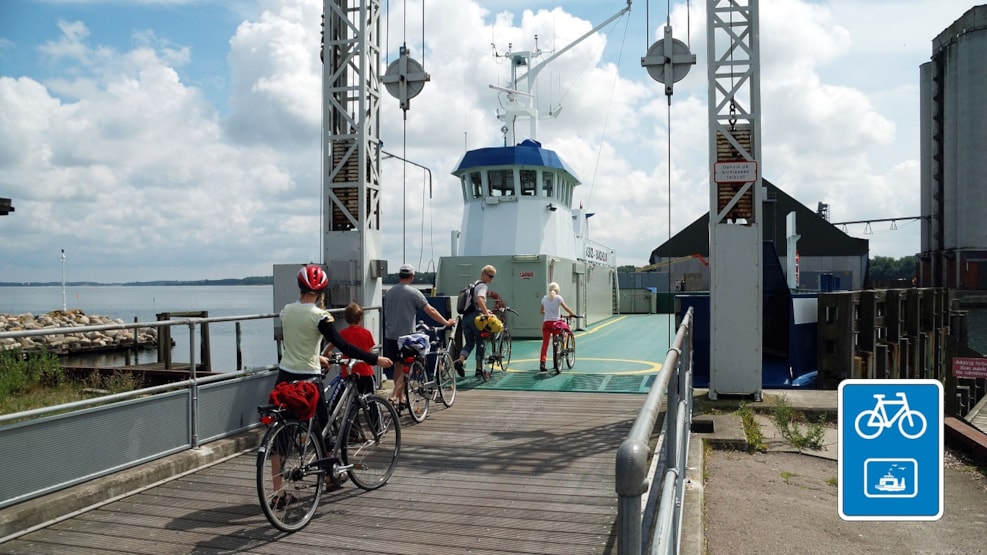 Cycle route: The Islands by Bike - 68 km
Go island hopping across three lovely islands: Femø, Fejø and Askø. Lolland's northern coastline borders the waters of Småland, with its many islands. The coast, the islands and the water are the setting for extraordinarily beautiful natural scenery.
The bicycle route 'The Islands by Bike' takes you along the north coast of Lolland, between Bandholm and Kragenæs, and over the three largest islands in the waters of Småland; Femø, Fejø and Askø.
From Kragenæs there is a ferry connection to Femø and Fejø, and there is a small ferry from Bandholm to Askø.
In addition to the beautiful scenery, you will discover that the three islands are peaceful and idyllic. Relaxation is guaranteed, as the hustle and bustle of everyday life is left behind.
The mild island climate provides perfect conditions for producing apples, apple juice and cider. The islands are particularly beautiful in the springtime, when all the fruit trees are blossoming.
Askø is the smallest of the three islands, with no point on the island higher than four metres above sea level.
Femø is the most hilly island, and its winding roads and paths are best explored by bike, or on foot.
Fejø, the largest of the three islands, is without a doubt Denmark's number one fruit island.
Accommodation is available on all three islands, making it convenient to split the route up over several days.
Follow the route in the Naturlandet Lolland-Falster app, then you'll get even more fun experiences along the way! You can find the route in the "Naturlandet's Adventure Routes" category in the app.
The bicycle route is one of Naturlandet's 19 local adventure routes, which are signposted with symbols - just follow the "ferry". You can start by the ferry in either Bandholm or Kragenæs, the latter option is seen on the map below.
VisitLolland-Falster © 2023