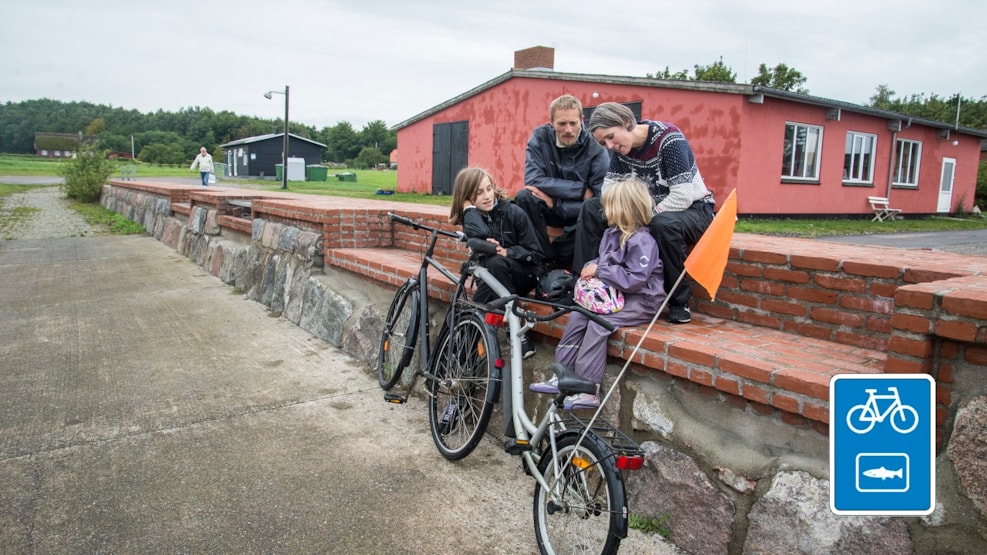 Cycle route: From Market Town to Fishing Village - 30 km
Explore the forest and beach in hilly north-east Falster. From Market Town to Fishing Village is a lovely scenic bicycle route. It is 30 km in length, and starts at the harbour in Stubbekøbing.
The route follows minor roads, past Marie Grubbe's house and along the coast to Næsgaard, where there is a fantastic view over the sound to Møn. The hilly terrain you ride over is actually the Falste Ås (Falster Ridge). Many historical monuments are hidden away in the Corselitze Østerskov forest, from burial mounds to redoubts.
The halfway mark is the idyllic coastal village of Hesnæs. Enjoy your packed lunch or dinner at the "village dinner table" down at the harbour. There is a lovely swimming beach, sheltered by the forest.
The tour then heads west, past the ruins of Bønnet Castle and on to Horbelev, where you will find a road church as well as places to buy groceries and eat out.
On the way back, towards Stubbekøbing, the route passes Åstrup with its red limewashed church, and the small village of Vejringe, where you will often find roadside stalls, selling fruit and vegetables. The terrain is also lovely and hilly here, where the Falster Ås is crossed once again.
Follow the route in the Naturlandet Lolland-Falster app, then you'll get even more fun experiences along the way! You can find the route in the "Naturlandet's Adventure Routes" category in the app.
The bicycle route is one of Naturlandet's 19 local adventure routes, which are signposted with symbols - just follow the "fish". The route starts and ends in Stubbekøbing, see the map below.