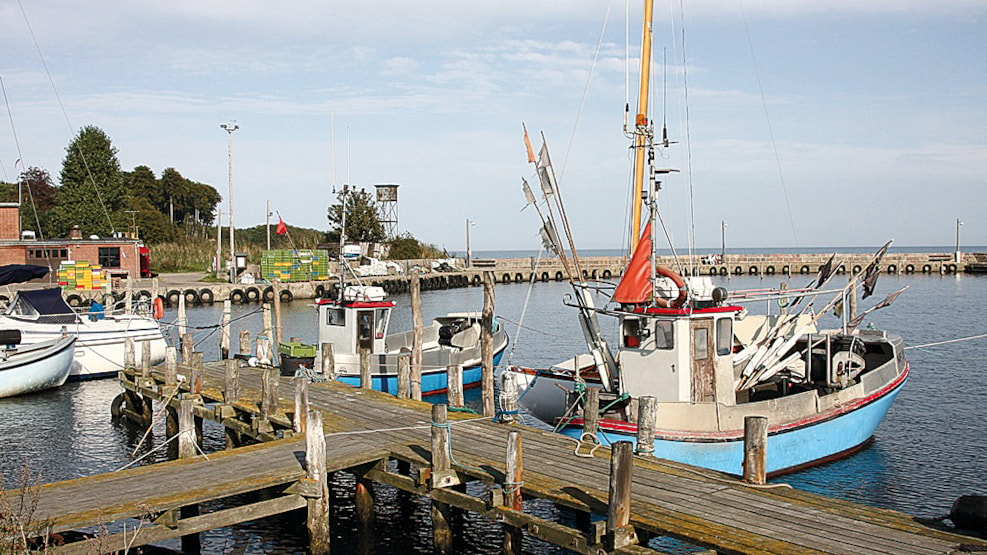 Cycle route: National Cycle Route 9 - 64 km
Cycle Route 9 Berlin - Copenhagen. National Cycle Route 9 goes from Stubbekøbing on North Falster to Gedser - the southermost point of Falster and Denmark - close to the forest and beach and interesting experiences on the way.
The entire N9 route is a total of 290 km, of which the 64 km on Lolland-Falster are described below.
From Stubbekøbing, the tour heads south following Falster's east coast and the large forests along the water. After Ulslev, follow the route to Idestrup and other charming little towns to Nykøbing -Falster's largest town and a lively commercial centre with many dining and accommodation options. From Nykøbing, head south again along Guldborgsund - the body of water separating the islands of Lolland and Falster. In South Falster the route passes several lovely areas, such as the shelter area and campground at Bruserup Beach on the shores of Guldborgsund, Skelby Church, and Bøtø Nor pumping station - which keeps the area drained. The route continues through small towns until you reach the southernmost point in Scandinavia at Gedser, with many attractions. At Gedser there is a ferry passage to Germany.
Follow the route in the Naturlandet Lolland-Falster app, then you'll get even more fun experiences along the way! You can find the route in the "National Cycle Routes" category in the app.
The cycle route is one of the Danish national cycle routes, which are fully signposted all the way. The starting point of the route in Stubbekøbing can be seen on the map below. 
VisitLolland-Falster © 2023