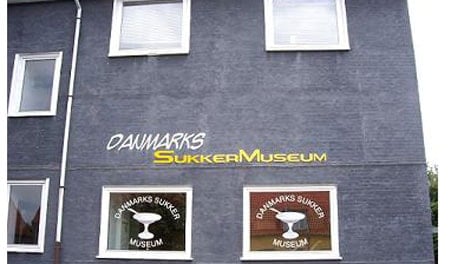 Danmarks Sukkermuseum
The sugar production has for more than a century played an important part on Lolland-Falster. Not at least because of the good farm land in this part of the country we have proud traditions in producing sugar from the sugar beets.

Every year still tons of "the white gold" is produced in the factories in Nykøbing F. and Nakskov. The last mentioned is Damnarks largest sugar factory and the fact that Nakskov just has been hometown for a new sugar museum - the only one of its kind in this country so far - was more than given.

The museum has rented a former comb- and button factory on Løjtoftevej not far from and with a view to the sugar factory in the towm, so that the visitors can get a good insight of the different functions of the buildings. The 200 square meter of the museum contains effects that has been part of the sugar industry through nothing less than 132 years and there will be offered various lectures from time to time.
VisitLolland-Falster © 2023