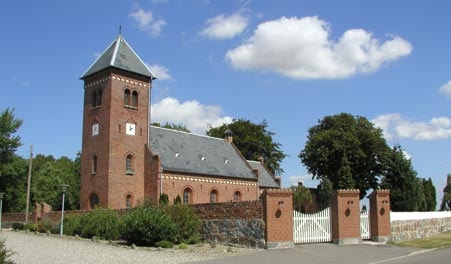 Dannemare Kirke
The church burned down in the year 1895. In the year 1897 the present is built of red bricks and with a slate roof in the Romanesque style.

The tower is being used as a porch.

The altarpiece from the old church is still extant. It is dated back to the time of king Christian the 4th.

The pew for the parish clerk is from the year 1550. There is also a rare baptismal basin made of oak.

In the year 1979 the church underwent a greater restoration and Mogens Jørgensen has made all the mosaic glasses in the windows.

Admittance: Usually the gravedigger is present on the graveyard. 

VisitLolland-Falster © 2023