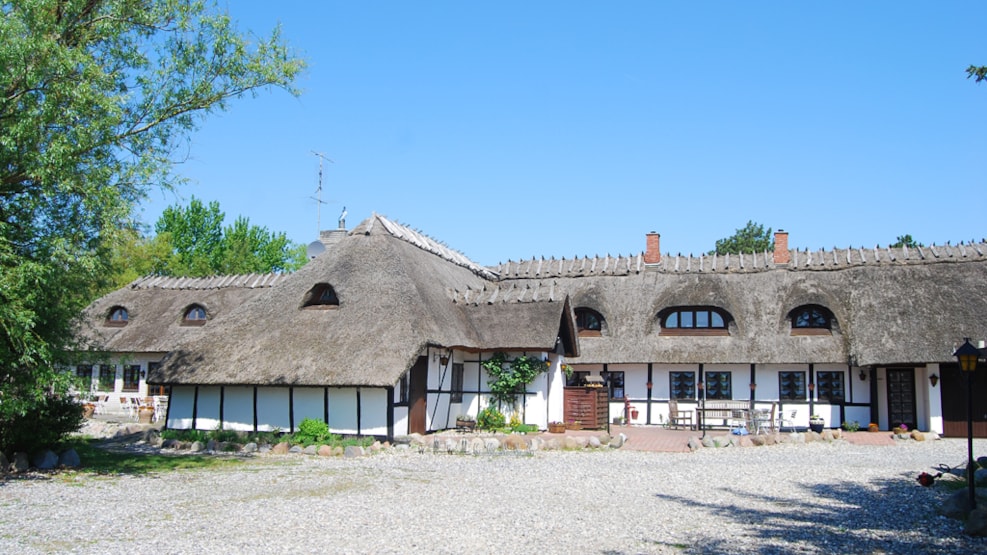 Den gamle Digegaard Restaurant
Inn and bath hotel
The old Digegaard is full of atmosphere and charm due to the old timbered buildings, which contain multiple chapters from the history of Lolland. Here you will experience the authentic inn atmosphere that encompasses many good experiences and moments for you and your family.
Taste Experiences...
The old Digegaard is known for freshly produced ingredients of the highest quality.
In the restaurant you will always find fresh flowers, candles, fabric tablecloths, good heavy napkins, and in other words everything that belongs to a warm and cozy atmosphere.
All tastes are accommodated for on the menu.
With the Baltic Sea at the restaurant doorstep, fresh fish is a natural ingredient and a classic at the menu - pan fried eel with seasonal greens have always been the inn's specialty. Additionally, the menu holds various Danish classics like open sandwiches as well as French delicacies.
Natural ingredients are used in amply portions and the love for good food can be tasted in every bite.
Try the popular summer barbecues every Friday during the summer season from 5 pm, and there is room too for the children, whom are invited to grill marshmallows.
Various events have been held at the old Digegaard, whether it's on the occasion of wedding, birthday or reception, and there is room for about 85 guests. For more information / menu see the website.
VisitLolland-Falster © 2023