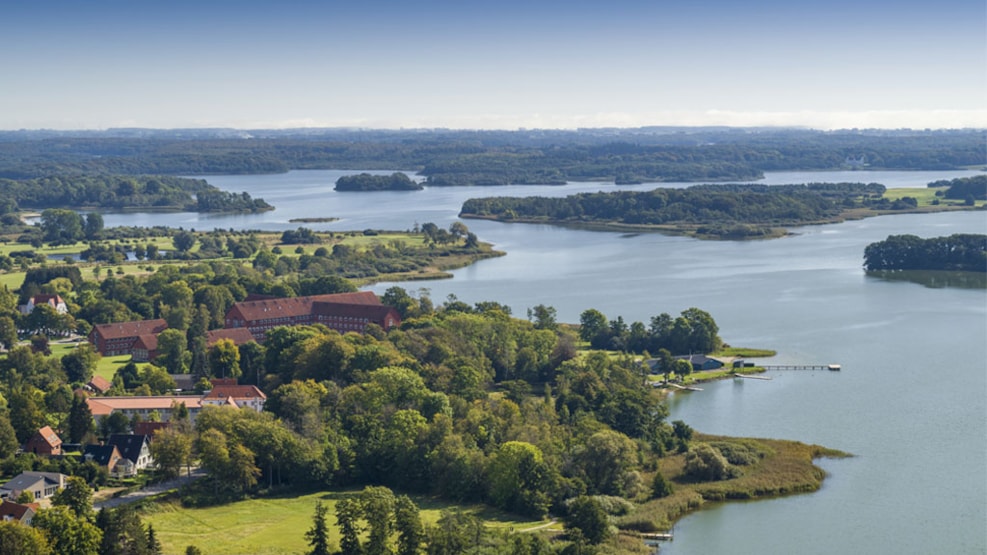 Denmark's most island-dotted lakes
Denmark's most island-dotted lake can be found in the middle of Lolland, located in the Maribo Lakes nature reserve.
The Maribo Lakes make up one of Denmark's largest freshwater systems with a total of 1,140 hectares of water surface.
The largest of the lakes – and the 8th largest in Denmark – is the 852-hectare Maribo Søndersø. It consists of three basins, and with its 13 regular islands, 6 islets and 3 marshy islands, it is easily the most island-dotted lake in Denmark. Røgbølle Sø covers 200 hectares, Hejrede Sø 50 hectares, and Nørresø 40 hectares.
There is public access to the islands Hestø, Fruerø and Præstø. The other islands are privately owned by the Engestofte and Søholt estates. The largest of the islands is the 17-hectare Borgø, which is the only island in Søndersø to have been inhabited in recent times. Many of the smaller islands are very important bird nesting sites.
The Maribo Lakes Nature Park is situated in a magnificent manorial landscape and surrounded by fields, meadows, bogs and woodlands. The opportunity for great experiences awaits all those with an interest in birds and nature.
The many routes around the lakes invite you to explore nature both on land and by water – on a bike, in a kayak or on the Anemonen tour boat (from May to September).
Find the area's routes in the Naturlandet app here.
Find inspiration for more unique nature experiences on the South Sea islands here.