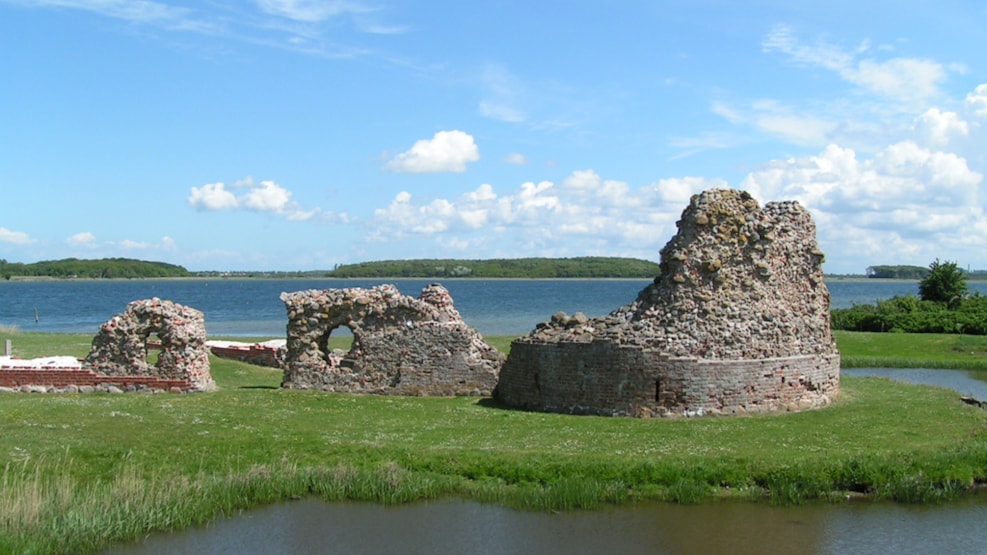 Engelsborg
Engelsborg is ruins of a fort built by King Hans in 1508-1509 to protect the shipyard on the island.

During the civil war in Denmark 1534-36 it was stormed and burnt by the famers.

During Christian the IV it was repaired.

Admission only according to agreement with the owner and either by mail boat or private boat.
VisitLolland-Falster © 2023