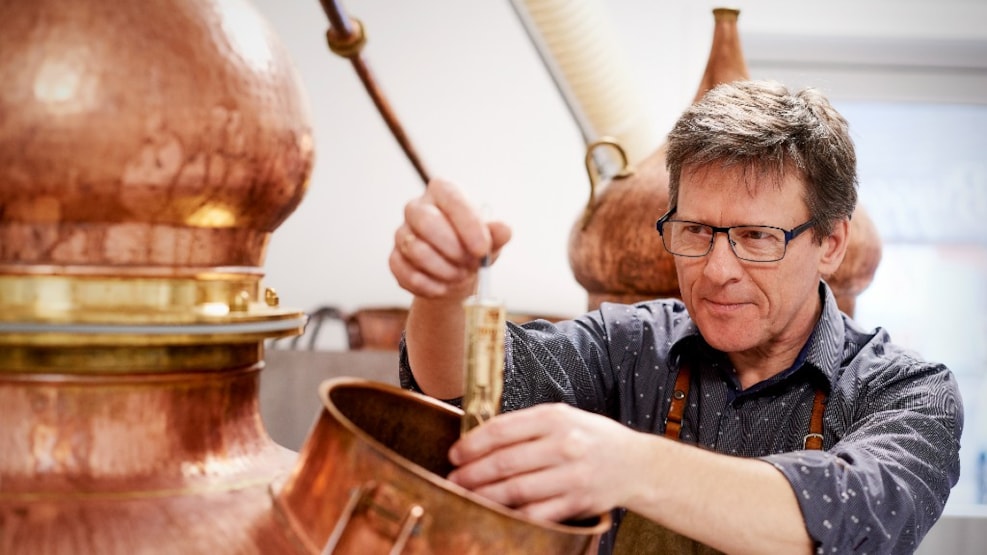 Falster Destilleri & Bryghus
Annual production of spirits will total approximately 2,000 to 4,000 bottles (50 cl).
Production equipment is divided into a Pot-still of 200 liters for Rome and Whiskey and a Pot-still of 100 liters with vapourizer for Gin. Both are original Copper Pot Stills handmade in Portugal and tailored for Falster Distillery.
In 2019, the start-up of Gin and Rum is expected and hopefully the first bottles of Whisky will be ready by 2022 at the earliest.
VisitLolland-Falster © 2023