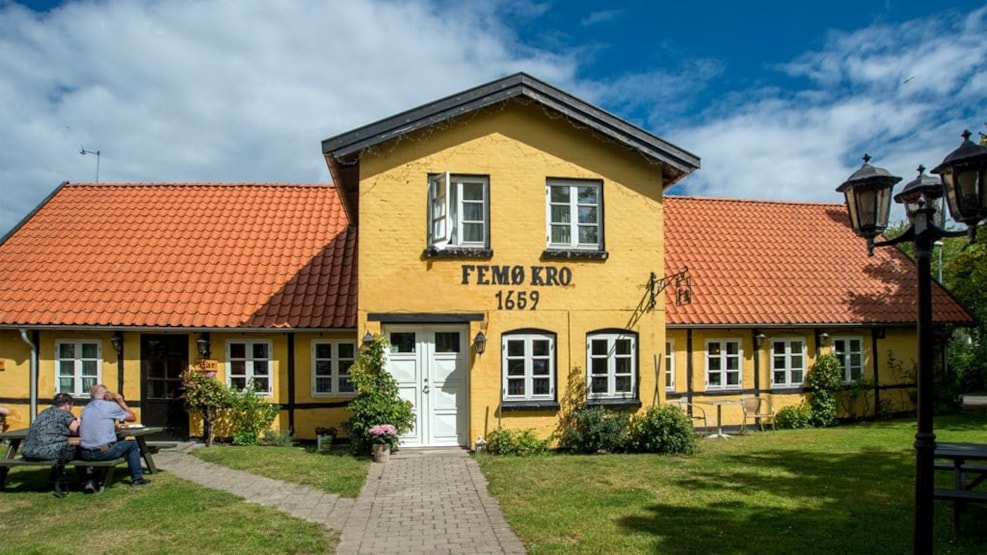 Femø Kro & Kursuscenter, Hotel
THE INN
In the southeast part of Denmark, you will find, ind the middle of the ocean Smålandshavet,the beautiful island Femø with a family run hotel-inn in a peaceful and tranquil setting. With beautiful rooms, excellent course facilities and the cozy inn we are running the place for the enjoyment of our guests.
Here are higher to the sky, cleaner water and air, earlier spring and more hours of sunshine.


WE OFFER
Our specialties are weekendtours, small holidays, courses and festive events with accommodation. Our strengths lie in the flexibility arragements thorough preparation, individual treatment of each event and the personal service of our guests. In any event we send ferry ticket and a detailed confirmation of the event.


FLY TO FEMØ INN
As something special Femø Inn & Conference Center's have our own landing strip for private planes with parking just up the inn. The course is established in 1996 and is a grass runway, which is dense and dry and free of molehills, as there are no moles on Femø.
If you don't have an aircraft, you can also take the ferry from Kragenaes on the northwest part of the bigger island Lolland. It takes 50 minutes.
VisitLolland-Falster © 2023