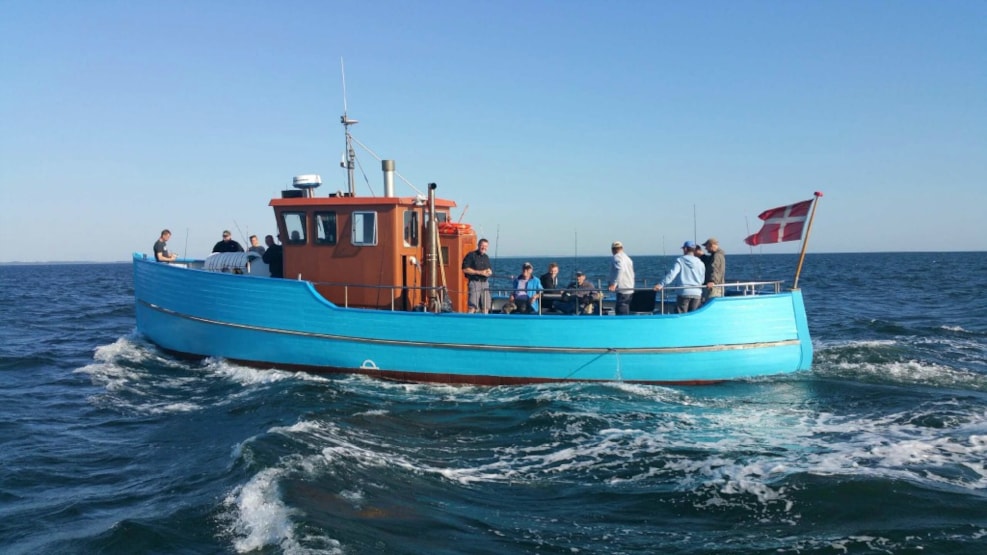 Fishing Trip: M/S Drost
M/S Drost history:
M/S Drost was build in 1918 in Nysted for Nakskov shipyard who were to use it as a towboat/tug boat.
When M/S Drost was no longer needed it was sold off.
M/S Drost has been in the family for 3 generations where the current owner and captain is Mikael Andersen.
From 1986 to 2015, the now dead Captain Erik Andersen, hat totally rebuilt the old towboat, so that it is now a modern passenger ship.
M/S Drost has everything in modern navigation and safety equipment , and there are 2 heated rooms and back on the deck there is a table with bench and a sparse toilet.
Did you know, that you can see this route and many other nature experiences in the app "Naturlandet". The app can be downloaded in App Store or Google Play. All information is accessible in English, Danish and German – the app is FOR FREE.

Departure Ports:
Nakskov - Lango - Spodsbjerg - Onsevig.

Skipper:
Mikael Andersen

Season:
All year

Fishing trips:
Cod the first half and flatfish second half
A trip sailed usually between the hours 8:00 to 15:00 at a cost of 3850 kr. For max. 12 pers. (Extra hours = 550 kr.)
Jigs and snoods sold onboard and available for preorder worm.

Seal Safari from Nysted Harbour:
July and August
www.nystedsealsafari.com

Fjord Tours:
Slotø and Enehøje (by appointment)

Special tours:
By appointment

Bookings:
Tel. +45 21 65 65 35