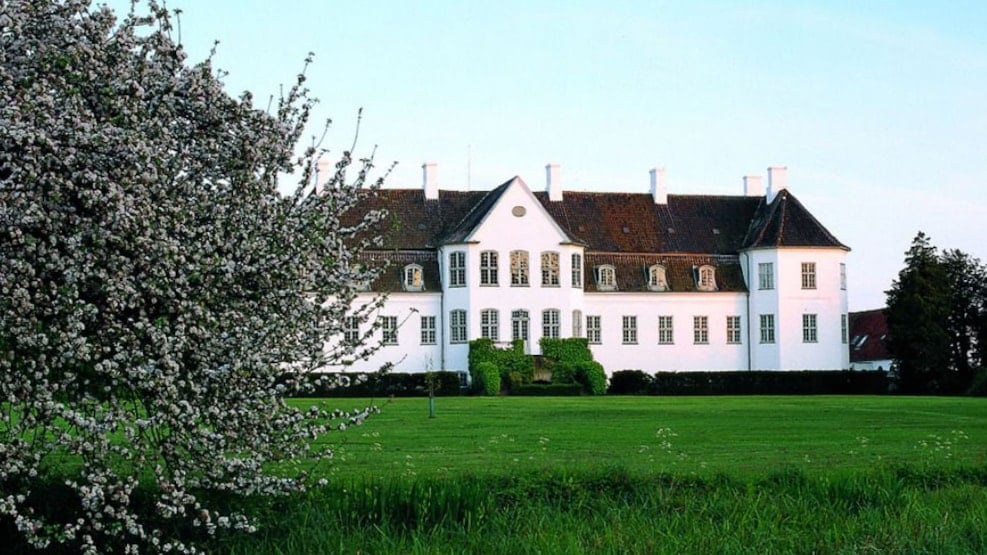 Frederiksdal Manor and Park
Views across Langeland Belt, a white-tailed eagle perched in a nearby tree: Frederiksdal Estate is an oasis oozing of peace and quiet.
For hundreds of years, there has been a large farming estate here, and since 2006 it has produced the award-winning Frederiksdal Cherry Wine.
Frederiksdal Estate dates back to 1305. The present manor – nestling white among park and woodlands – was built in 1756. Today, the manor and park create a setting for various events.
The park includes a nature centre with signs marking routes through both old and young woods. These paths offer fantastic views of the Langeland Belt.
There are three marked paths around the estate, 1.3 km, 2.1 km and 4.3 km. See Spor i Landskabet's website (all Danish, though, but the map is useful) or download Naturlandet's app (for free and in English).
In the cypress wood, the "Sensory Path" gives the opportunity of sharpening the senses. Here there is pure nature to listen to, feel, see, smell and taste.
The walk can finish with a rest in the park's covered pavilion from which there is a lovely view across the lake towards the manor. There are also buckets and fishing nets to use from the boat jetty to explore and catch tadpoles.
Frederiksdal Cherry Wine is located on the estate. Here, the highly praised and reviewed Frederiksdal cherry wine is produced. Enjoy the atmosphere and special ambience of the winery's production area whilst wandering between steel tanks and oak barrels. Check out the winery's opening hours here.
VisitLolland-Falster © 2023