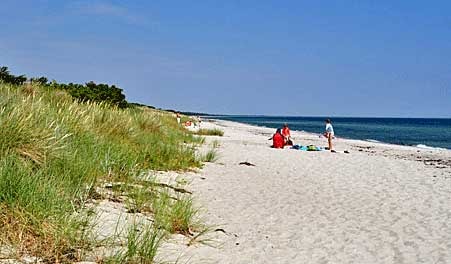 Gedesby Beach
The beach is good and child friendly and stretches along both sides of Gedesby.

The 25 km of white sandy beach with dunes on the east coast of Falster is know for the clean bathing water and is one of Denmarks finest beaches. 

The beach is ideal for swimming, sun bathing, hiking and other beach activities. All along the east coast of Falster you can find amber.
VisitLolland-Falster © 2023