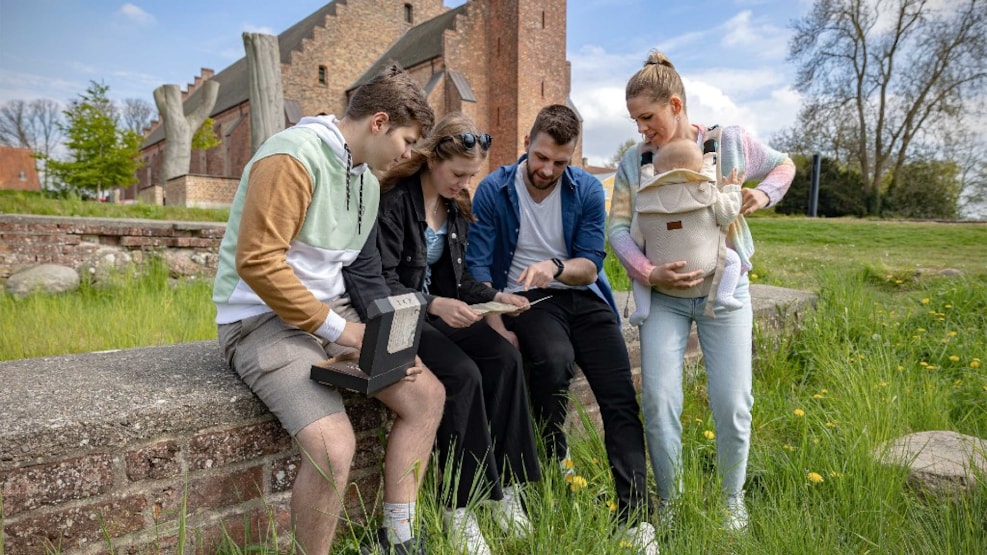 GoMystery in Maribo - Find your inner detective
GoMystery sends you on a cryptic mystery tour in Maribo.
Many years ago, a mysterious fire raged through the city. Your task is to find out who started it by working out the clues linked to interesting landmarks in the city. To complete the tour, you need to work together and use your logic to find the culprit.
GoMystery is a self-guided city tour, which tells the story of the city's interesting landmarks and buildings. You might even see something you wouldn't otherwise have spotted.
If you get stuck, don't worry. You can always get help from the accompanying guide book.
GoMystery also runs tours in Nykøbing and Marielyst.
The tour should be done in groups of 2 to 5 people, and you should expect to set aside 2-3 hours and to walk around 3 km.
Location: Torvet 4, 4930 Maribo
VisitLolland-Falster © 2023