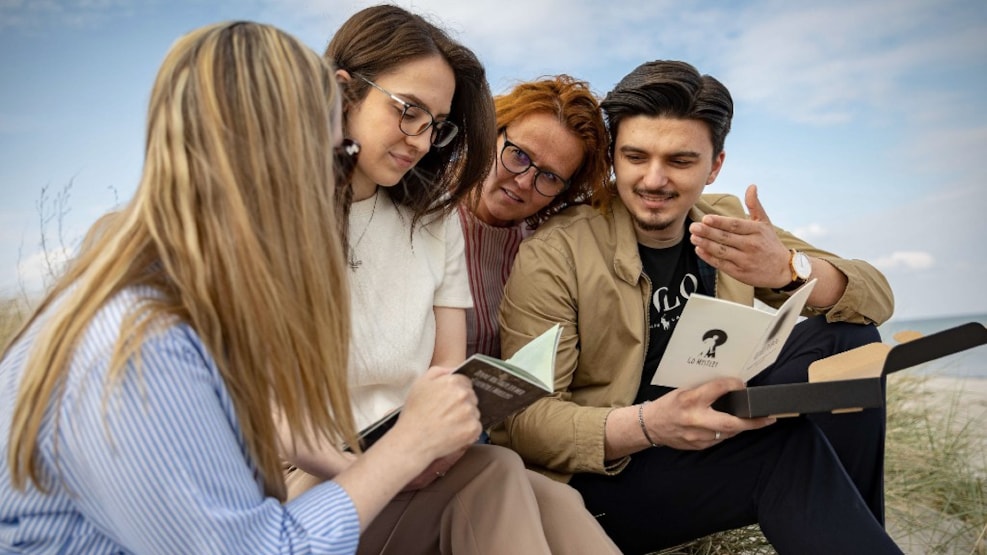 GoMystery in Marielyst - Go on a ghost hunt
Take friends and family on a mystery tour in Marielyst.
"The ghost in the seaside hotel" is the title of GoMystery's Marielyst tour, which tells the story of how Falster's famous seaside town came to be. Along the way you need to work together and use your logic to solve the riddles that will take you on the next step of the journey. Your mission is to find out why the old beach hotel was haunted.
GoMystery sends you out on your own in the area around Marielyst Torv. The concept combines the principles of an Escape Room with classic treasure hunting for the whole family.
The tour is suitable for both groups of adults and for families with children aged 11 and up. You can adjust the degree of difficulty as required because help is at hand in the accompanying guide book.
GoMystery also runs tours in Nykøbing and Maribo.
The tour should be done in groups of 2 to 5 people, and you should expect to set aside 2-2½ hours and to walk around 2 km.
Location: Marielyst Strandpark 1, 4873 Væggerløse.
VisitLolland-Falster © 2023