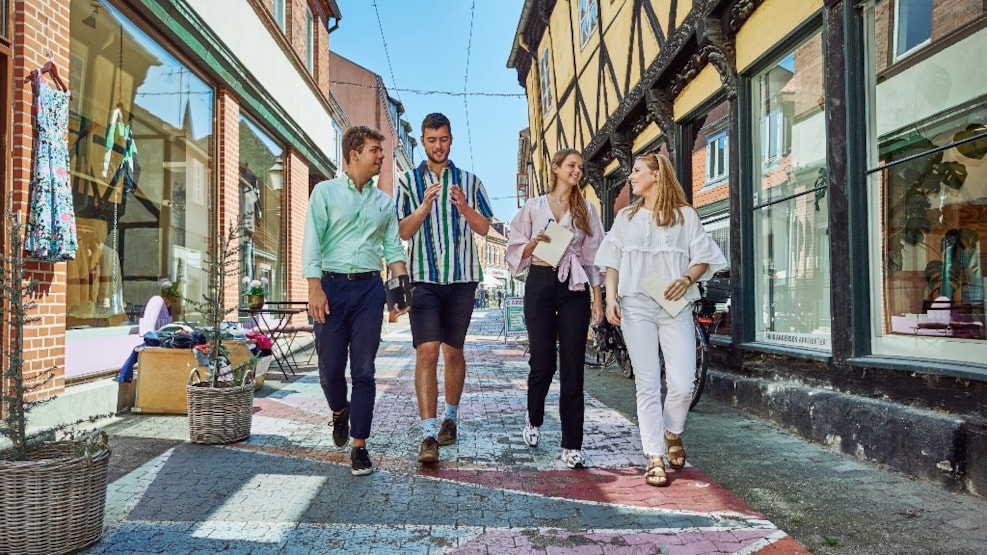 GoMystery in Nykøbing F – A treasure hunt for adults
Take your family and your friends on a different and challenging tour in the old merchant town.
GoMystery sends you on an expedition in Nykøbing Falster, where you are going to solve the riddles in the exercise book as you pay attention to the surroundings. The surroundings give you the necessary hints, and when using logic and co-operation you will find the answer of the location of your next stop.
GoMystery works almost like an Escape Room, just without locks and time limits. You get a self-guided walk through the town to the exciting buildings, places and works of art of the town, and you get the stories about the different places. On the way you will also see places or details which you otherwise would not have seen.
If you run out of ideas for solving an exercise, do not despair. There is an enclosed supplementary book where you can get the lifelines which will send you further.
The tour in Nykøbing Falster is called "The Curse of the Fortune Teller" because the experience is tied together with a dramatized story about a fortune teller who once lived in the town… the question is if you are able to help her with breaking the curse?
GoMystery can be experienced when it suits you, you just have to pay attention to the opening hours of the collection place. If you need a break on the way or decide to wait for dry weather, you can simply continue when you are ready.
GoMystery also runs tours in Maribo and Marielyst.
The tour is going to be solved in groups of 2 to 5 people, you must expect a duration of 3 hours and walk about 3 km.
Location: Frisegade 2, 4800 Nykøbing F.
VisitLolland-Falster © 2023