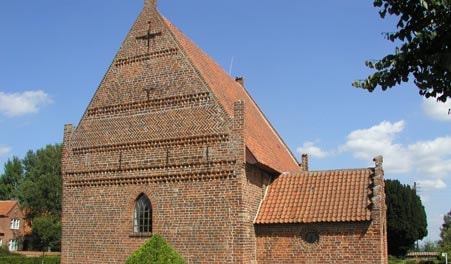 Græshave Kirke
The church is constructed of monkbricks. The Sacristy was originally built in 1637 as a chapel to the Porse family.

Completely restored in 1979. A catechism altarpiece from the reformation period, which was set up and put in its original place.

The church is open when the gravedigger is present or otherwise enquiries can be made through the contact person whose address is written on the closet besides the church entrance.