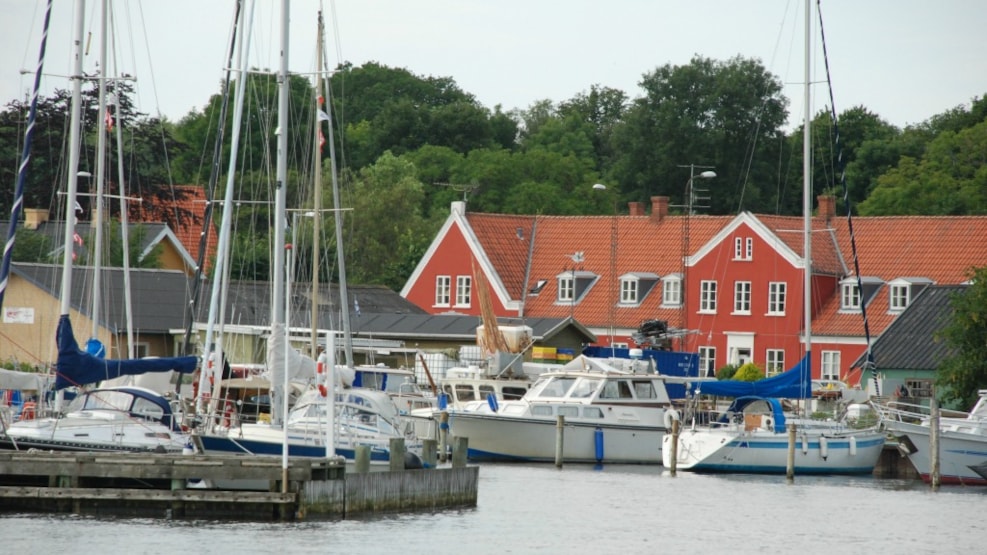 Guldborg Habour
Guldborg is situated at the north end of Guldborg sound. The marina is right beside the 75-year-old Guldborg bridge, where previously there was a little ferry port. The bridge opens on request.

A new marina with all facilities including "Café Lagunen". The harbour is located in Guldborgsund near the Guldborgsund bridge which connects Lolland and Falster. The harbour is on the Lolland side south of the Guldborg-Bridge. The bridge has a free passage of 4 m height at normal water level.

Guldborg borders with Storskoven woods, where youcan find the remains of relics of the past, as well as "Svenskeskansen" ("the Swedish bulwarks") dating back to the warwith Sweden in 1659.

From Guldborg, you can easily get a bus to places such as Nykøbing Falster, where you could visit the medieval townof Sundkøbing in the Medieval Centre.
VisitLolland-Falster © 2023